Hello,
I am determined to build an electric bike for this summer and am looking for some designs. Not only do I want this bike to be electric powered but I'd also like it to serve as a fully functional bike. What I mean by this is that I'd like pure pedaling, pure motor, motor+pedaling, and pure coasting. Without going to high tech, the best way I came up with doing this would be too have an internally geared hub with two bmx freewheeling sprockets on it. I will be using an aluminum mountain bike frame and plan on doing frame mods to accommodate the batteries. My friend has a mig welder and can do all the welding for me. I plan on stretching the bike and am wondering whether I should stretch the rear or front triangle. I was also wondering where to mount the motor. Above the rear wheel is avoids hitting it with your legs but looks pretty ugly imo. I may just get a right angle transfer case.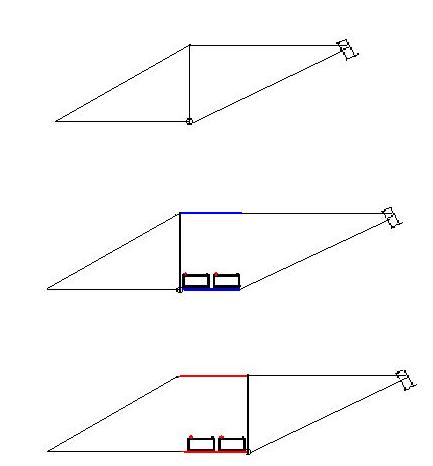 I haven't been into ev's lately but 2 years ago I years ago I modded my bladez scooter. A fabricated a motor mount for an eGo motor and planned to run it at 36v. Well on her first test run **** blew up. I've heard alot about eGo motors being duds and I think mine was just that. Sucked a ton of current with a very little load and blew my 36v 80a/120a controller. That's when I gave up on ev's
Well since then I decided to put on the oem bladez motor too see what it could do. I hooked up a 24v 24ah to 48v 12ah system with 2 relays. I wanted to see whether this motor goes or blows and sure enough it goes just fine. about 25mph with awesome acceleration.
So I will be using this bladez motor (900 watts @ 48v) for my bike unless anyone here knows how to fix an eGo motor (1500watts).
Anybody have any pictures designs that may help me out? The austinev album seems to be down. Even though this will be stretched I still think I can make it look clean. I have a lot of sheet aluminum to cover up all of the ugly stuff.
Also will the original voltage forum ever be back?
Thanks
-Jon