The VentureOne
Revolutionary. Radical. Innovative. iPod Cool.
When true vision meets paradigm, paradigm always blinks first.
Introducing the VentureOne, a revolutionary 3-wheel, tilting, plug-in Hybrid vehicle. This unique 2-passenger flex-fuel Hybrid vehicle will achieve 100 miles per gallon with a top speed of over 100 mph.
Read More >>>>>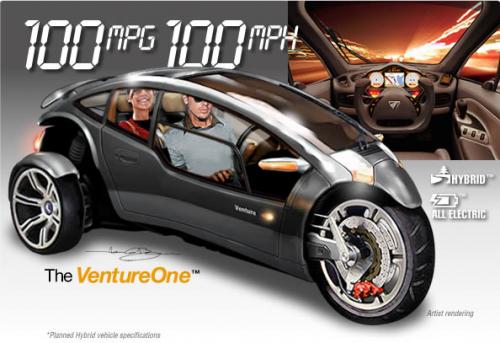 Thanks to fellow Community member kringle777 for bringing this to our attention with this Product Announcements, good looking out.
Pardon the triple posting, but I wasn't sure where to post this.