There are 2 type of images which may be uploaded to the Member Vehicle page.
The first is the Thumbnail and does not display as a large picture on the page.
The second is larger images displayed in the Description area of the page.
To get an image to display in the Description area of the Member Vehicle page use the image link under the Body text entry box. The image link will open the Image/File Browser Window where you may upload new files or select a previously uploaded file from the list displayed. Select the image to be displayed and click the add link. Here are instructional images for clarification.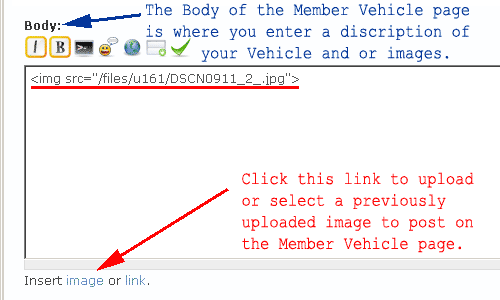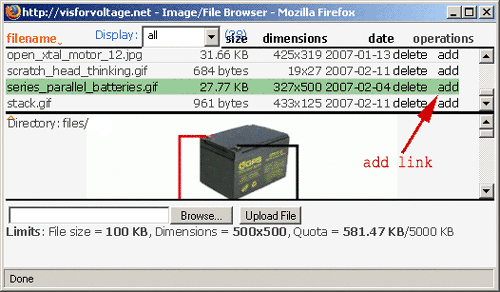 ILBCNU
V is for Voltage
Moderator Captain