Here's my new project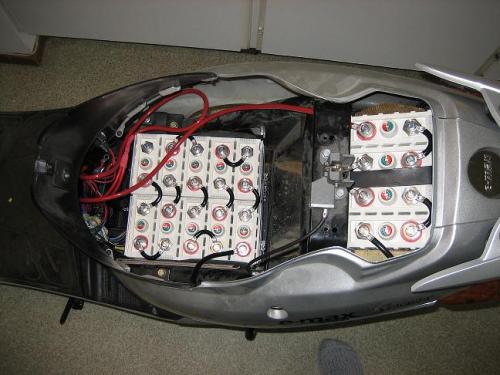 I will write more about it soon, it's not ready yet but it looks promising.
Some preliminary data
14 x 50 Ah cells
50.4 V voltage
Weight of pack 22.4 kg (33 kg less than OEM)
I haven't increased power yet as described by PJD, but I should be able to pull up to 150 A if necessary. I am leaving the controller unmodified a while.
Regards,
Rolf