These are old pics recovered from the old forums. Many thanks to the archive team.
Disassembling ratchet mechanism on my 900W junk scooter.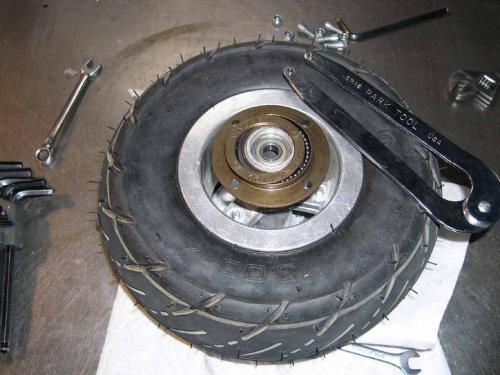 Greasing it.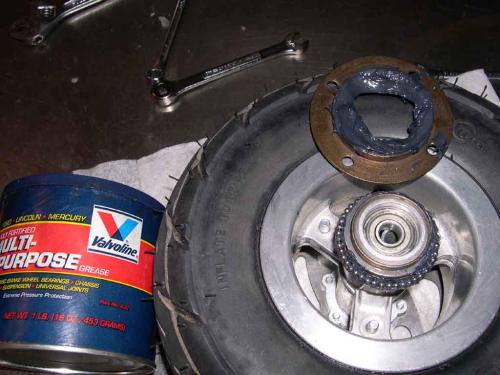 All back together. Missing a ball or two, but it still works.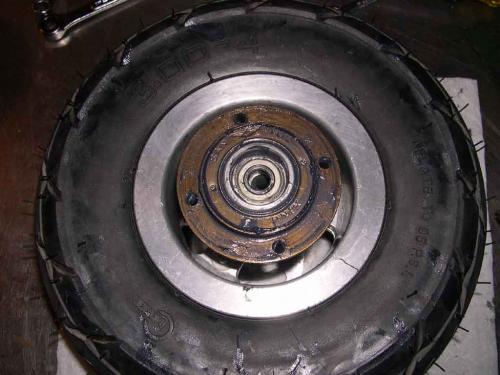 Trying to fix the rear sprocket. Unsuccessful.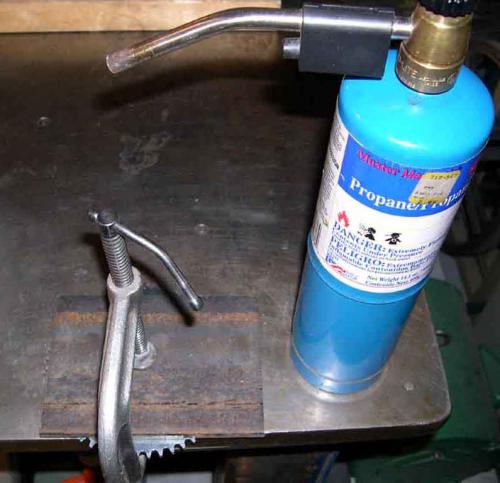 Tube liner from local bike shop. Great stuff for preventing flats. Took 1 strip and cut in half, then taped them together to accommodate smaller wider tire.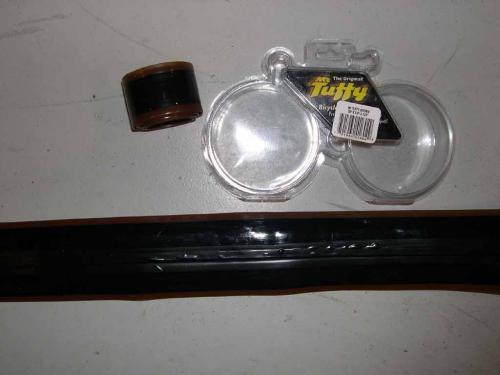 Front wheel after it "popped" apart. Tire pressure was too high, and bump was way too big.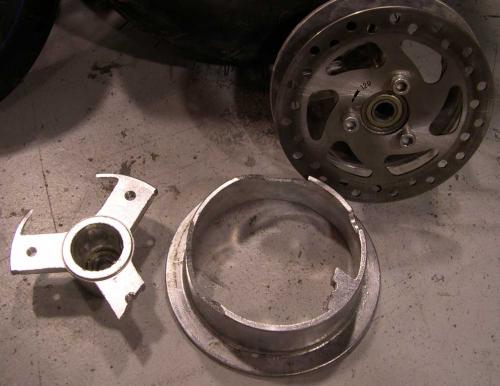 Navitas TSP100-36 controller with wiring diagram. 36v 100a peak.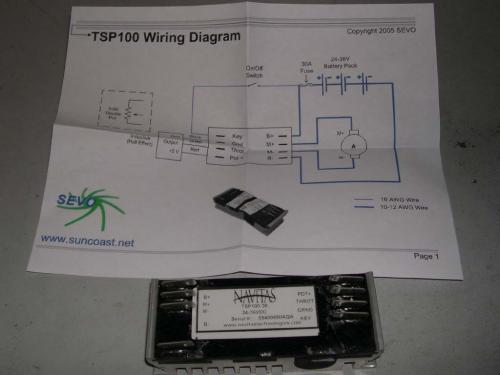 Installing the controller.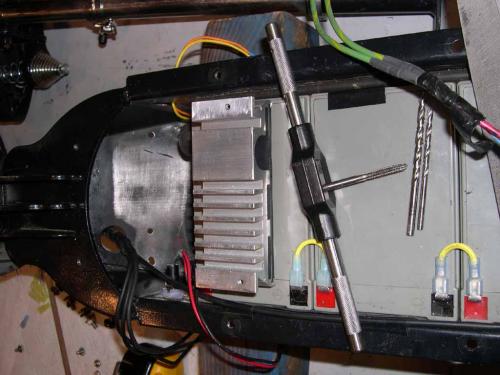 Installed.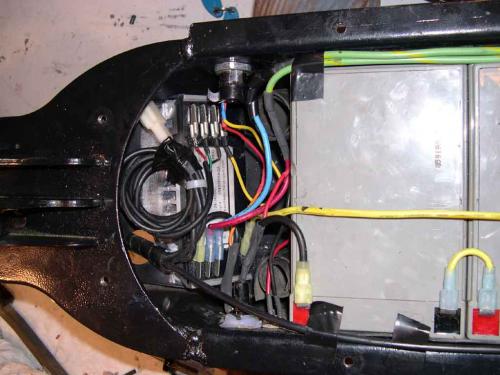 Insides of old junk controller. Note mosfets mounted on side wall, bad for transferring heat to controller bottom.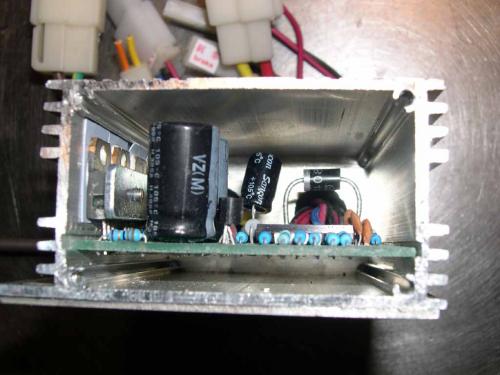 Scoot with nice little mirror, shunt and meters. Course they are coming off very soon for my bike project.