Here's a couple articles listing the qualifying teams for todays TTXGP race. A very important tweet was sent out last night on the @TTXGP twitter account. The qualifying time for the top two TTXGP bikes are in the neighborhood of 15 seconds off the winning time for the bikes which won the AMA Superbike earlier in the day. What that means is electric bikes are close to being competitive with gas bikes.
The teams participating in the TTXGP 2010 race at Infineon Raceway
Results from TTXGP qualifying round at Infineon Raceway
BTW It appears quite a few people may have descended on the site since yesterday. I've upped the memory.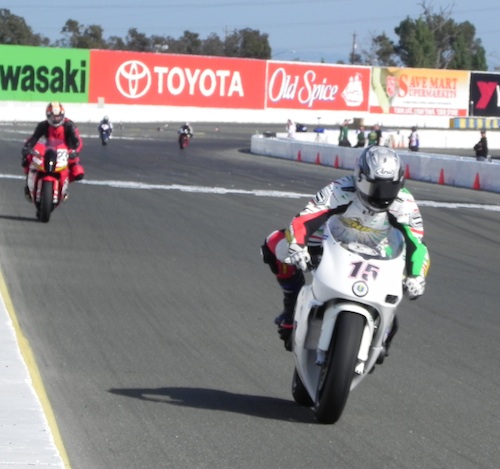 I have a press pass and can go anywhere the photographers can go. This was taken next to the jersey barrier in front of the race stands just before the first turn which heads up a major hill.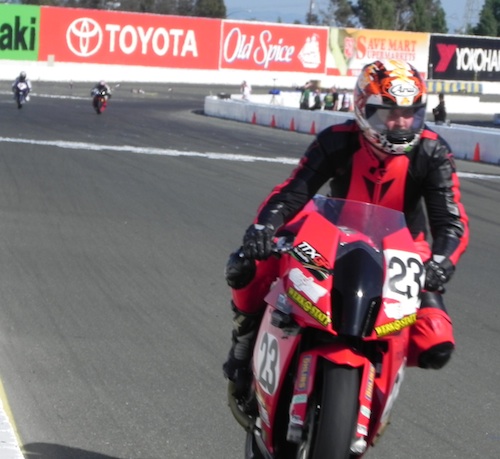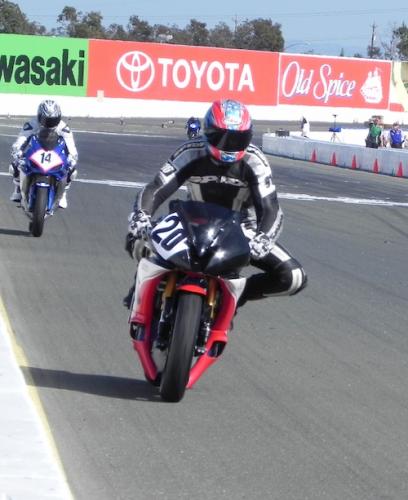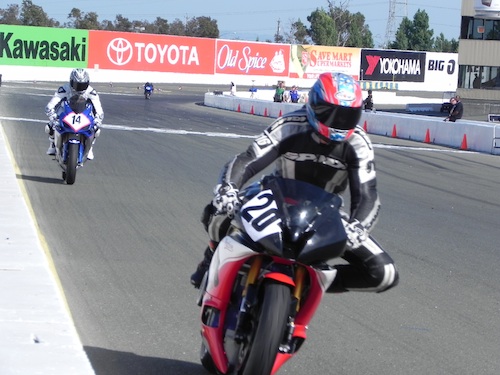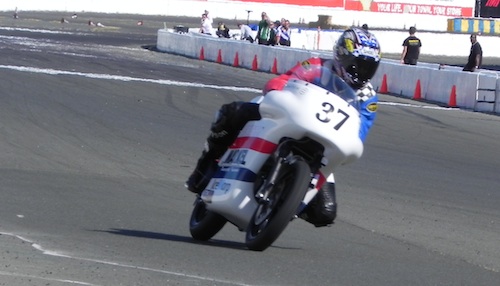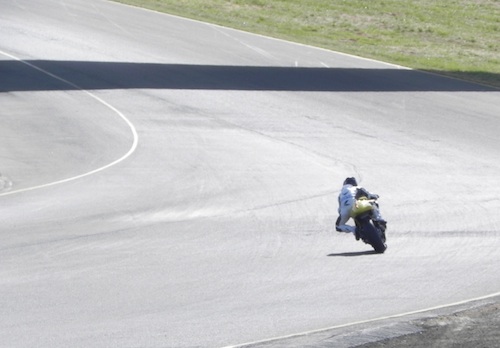 This is the Lightning Motors bike heading up that hill.