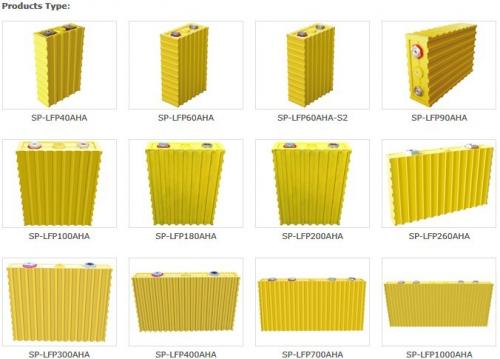 Im David from Sinopoly Battery Limited (Sinopoly).
Sinopoly costed HK$2.75 billion to purchase Thunder Sky Battery Limited in 25th May, 2010.
Regarding the Announcements, please visit the vents "Dec 2009, The Company entered into a letter of intent to purchase a lithium battery project for HK$2.75 billion" and "May 2010, The Acquisition in relation to the lithium battery project is completed" of following link,
http://www.sinopolybattery.com/html/about_investor.php
Thunder Sky changed its name as Winston Battery Limited and still sell LiFePO4 battery. As this action has deeply infringed on our company's related benefit, Sinopoly prosecuted Winston and recommend all the customers to stop purchasing Winston battery.
Regarding Sinopoly Company presentation and more introduction, please visit our web site.
Quick link
http://www.sinopolybattery.com/html/about_profile.php
I am engaged in this field for more than 5 years. My customers are all over the worlds.
My Business Aim is: cooperate sincerely, manufacture meticulously, improve continually and blaze new trails constantly. So I will try all my best to serve you with my great passion and perfect skill.
Sinopoly continually improves the technology, production facilities, production method, productivity, product performance, after service etc.
Sinopoly has a production base in Liaoyuan city (northwest of China). We are establishing other two bases now, one is in Tianjin city, and another is in Nanjing city.
Now our productivity is 700 million Ah per year. Our goal is
Year 2012, 0.2 billion Ah per year
Year 2013, 1.5 billion Ah per year
Sinopoly LiFePO4 battery is with many perfect advantages including absolute safety, 100% A-class quality, lower internal resistance, stable performance, long cylce life, good discharge performance in low temperature (more than 90% efficiency at -20℃), high consistency etc.
Now our LiFePO4 battery models include 10/15/20/40/60/90/100/180/200/260/300/400/700/1000Ah.
10/15/20Ah cells are lithium polymer. 40Ah to 1000Ah are prismatic.
Safety Test Video
http://www.sinopolybattery.com/html/products_testings.php
Including: Gun shot, Short Circuit, Burning in the fire, High Temperature at 85℃, Drop, Extrusion, Penetration, Vibration
Compare to other EV batteries, we offer:
High energy density ~116 wh/kg
Extended life cycling >3000 times (80% DOD)
Impressive quick charge 20 minutes
Excellent safety performance Never explode from short circuits or overheating
Wide usable range 40AH – 10000AH
If you have the interest in our company products or any questions, please feel free to contact with me. I'd like to send you our company presentation, battery test reports, CE Certificate and other certificates.
Best Regards
David
Tel: +86 755 8627 1913 | Fax: +86 755 8627 1909
Email: sinopoly.david [at] gmail.com
Skype: sinopoly.david
Sinopoly Battery Limited
Address: Room 1001, 10th Floor, Coastal Building (East Block), 15 Haide Road 3, Nanshan, Shenzhen, China
Web: http://www.sinopolybattery.com