Well, many probably remember my post and pics of my electric powered kayak. Here's my latest project. Works like a dream and an inexpensive fun electric project. Boat costs about $400 and the finished project ran me another $200 including the $100 cost of the trolling motor.
The electric powered Colorado Pontoon Boat with foot steering and speed control at the fingertips!
Gus
The following pic shows the motor mount I made and the steering cable hookup.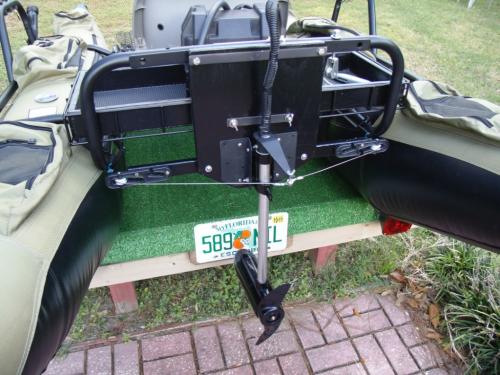 The next here shows the speed control. If you look closely there's a battery gauge by the control knob.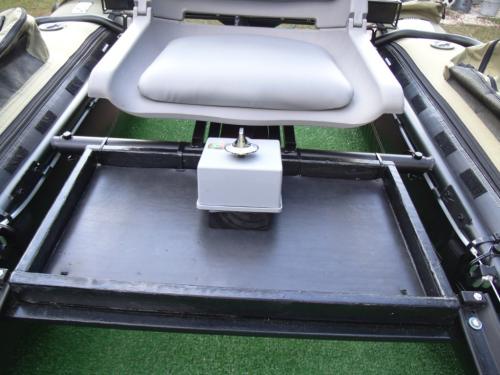 This pic shows the full boat. Noticed however after I took this pic that I put the pontoons on backward! But, it's basically the same either way!


And here's a pic showing just the frame with the common kayak "footslides" that I use up front for steering cables to connect to. I just turned them "up" instead of sideways as they are in a kayak.