I am Alex Xiong from KEGUANG TECHNOLOGY in China.
Last year we converted some FIT HONDA cars in China to the electric taxis(about 17 cars),I share the photos here to show how we work that.
1. First let us see our motor KG295 as below: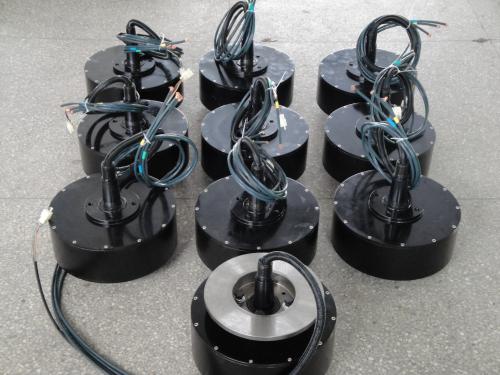 2. We use this motor attached to a new suspension as customer request.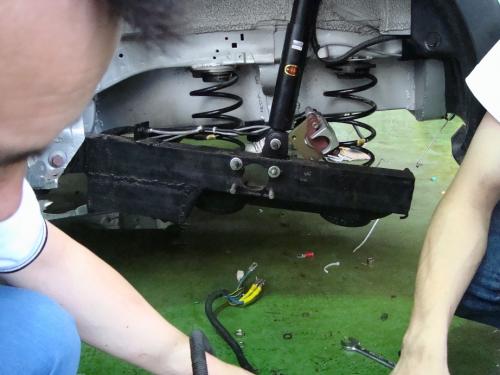 We also are developing the updated attach method to most of car's suspension without revising it or rarely revising.
3. Use the bolts to fix the motor to the suspension, mount the dish brake and caliper.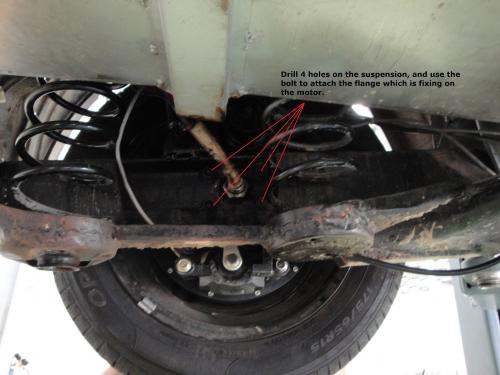 4. We set the battery pack under the rear chasis, that is safe for the battery break away in case of the terrible traffic accident.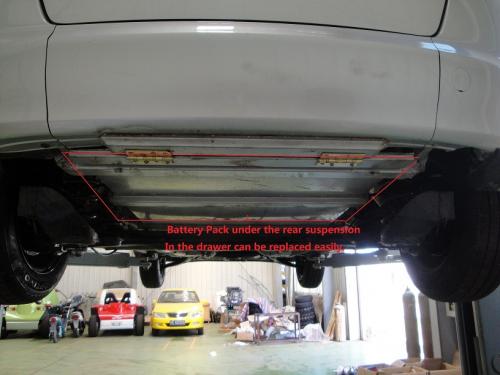 5. We put the controller in the truck, use the cable connect the battery and controller, motor in left and right.


6. This photo shows the workshop we convert many FIT HONDA cars to the electric taxis.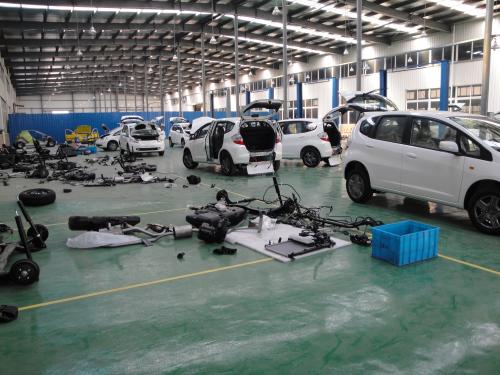 We remove the ICE in front and just use the 2 motors mounting in the rear wheels. The motor is rated 10-15KW, can be powered by 72V-120V, when we use the 72V power supply the electric FIT HONDA top speed is 85KPH, when we use the 120V power supply, the top speed can be 125KPH.
Pls see the video in our website www.evmotor.net