After two years and ~2000 mi of daily riding (about a 3 Mi round trip, normally) and daily charging, this pack is toast: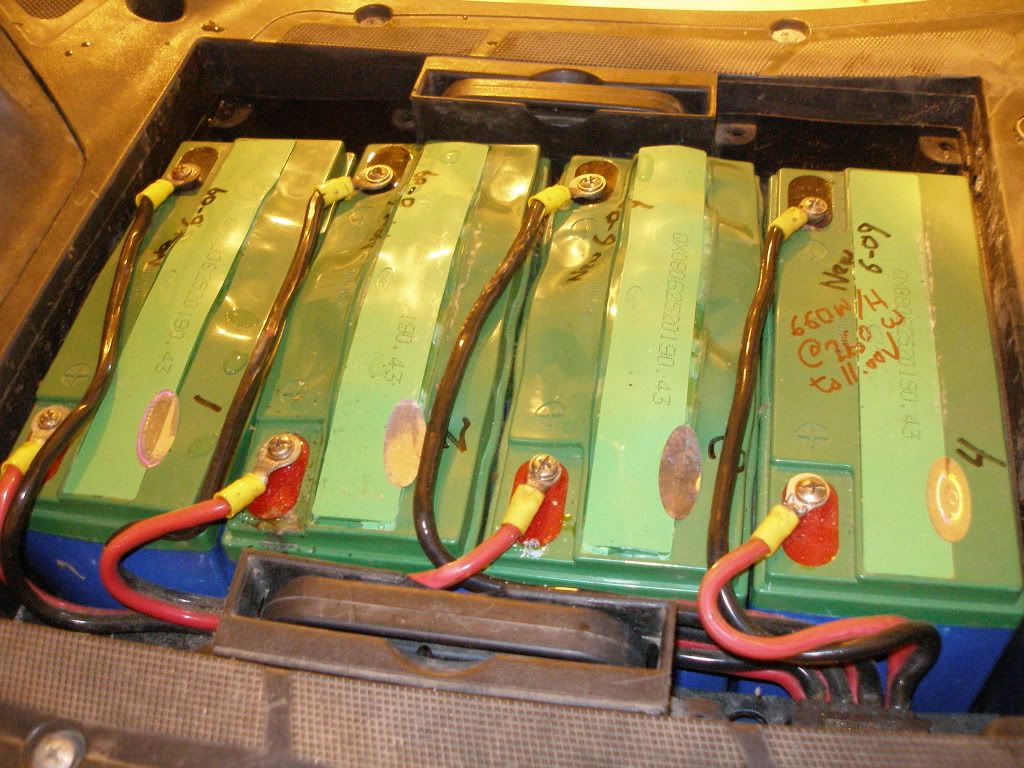 Surprisingly, as this photo was taken, it was still at 51.3V after a 2 Mi. trip! (THAT won't last!)
I generally parallel charge the four batteries with a Vector 12V charger at the 2.5A rate, meaning each cell is charged around .62A rate. Recently, the charger has not been shutting off at its customary 14.7V point. (Amp and voltages are as reported by the Vector charger, not a calibrated VOM.) A slip in charging procedure last Monday left the charger on at the 6.5 A rate all day after the pack had been charging through the night at 2.5A. I came home to a warped and hot battery #1.
Surprisingly, the pack still seemed to be a full voltage, and individual battery voltages were all in line. I did a 4 Mi test drive and the pack behaved well, with no excessive voltage sag. I used the stock series charger to recharge, pulling it off the pack manually after replacing 125% of the used power.
Last night, I again put it on the series charger, but forgot to remove it. In the morning, the charger was still working at its full capacity. The DrainBrain (Cycle Analyst ancestor) reported that 18AH had been pumped in after draining 4 AH. The results are as pictured. Sigh. I'm pretty satisfied with their life, though I'd like to know what else I could have done to protect the pack. Perhaps a thermal shutoff could be retrofitted. Any suggested circuits?
Here's how they started: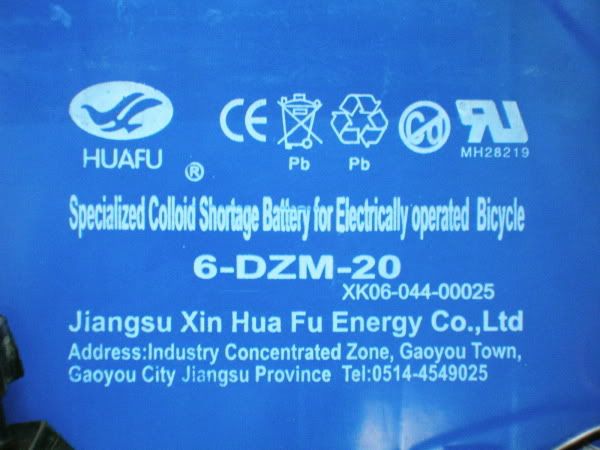 Two questions:
Any suggested circuits for a thermal shutoff?
What was the failure mechanism in the batteries that kept the batteries from getting to their full voltage, but where they were all above 13V on charge? (I think a shorted cell would have left one battery at ~10V)
Mark