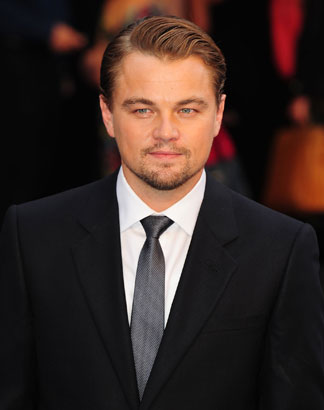 It's no secret that DiCaprio is a committed and vocal environmental activist. More than a decade ago he inspired a Hollywood trend by becoming the first among his peers to start driving a fuel-efficient hybrid car.
The 37-year-old actor is a supporter of all eco-friendly practices so its no wonder he is now driving his plug-in vehicle priced $100,000 with extended range, which reaches up to 100 miles per gallon. (Here is one puzzle: why doesn't he purchase one pure EV to be 'Greener', you know, or maybe he is just awaiting some upcoming pure guy with distinguished drive-range like e6, 190 miles or so per charge according to BYD's facebook page, but that seems not that luxury to such a Hollywood star).
"I think that every car should have that technology," DiCaprio says. "It really has dramatically less emissions and, not only that, the gas mileage is unbelievable. If we have the technology to make every car like that - and we should - we would reduce our dependence on oil, foreign and domestic." –No dependence on oil will be better.
Moreover, DiCaprio always makes splendid and surprising actions for the Leonardo DiCaprio Foundation as well as his donation to wildlife-preservation. To celebrate his 37th birthday on Friday November 11, 2011, Leonardo he charged guests for drinks and bottle service and ultimately raised $1.3 million for his Fund by partying. Last November witnessed one flight was involved in engine troubles and After circling for two hours to waste fuel, the pilot landed the plane safely—YES, Leonardo was just on that board heading for the Tiger Submit in St. Peterberg, Russia. Accidents never stop this eco-activist from what he sticks to. He pledged $1 million of his own money in the end towards the charity's conservation efforts to save tigers in the wild.
"I suppose in the off-season when not making movies, I became more and more active as an environmentalist and tried to be more vocal about issues that I felt were important." Notes Leonardo.