This is one of the meme's being used to slam electric vehicles - that they're just coal powered vehicles, so we should just dismiss electric vehicles as a solution for anything. I just came across this picture that really captures the sentiment.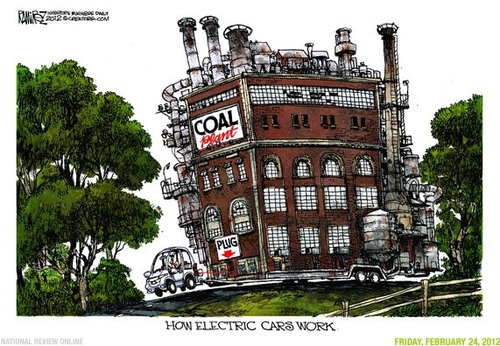 I can think of many reasons to dismiss this dismissal, and just went through writing an initial stab at it here:- http://greentransportation.info/critiquing-the-coal-powered-ev-dismissal-of-electric-cars
The points I thought of were:-
Not all electricity is from Coal
The grid gets cleaner as time progresses, while gasoline cars get dirtier as time progresses
Why is the focus on electric cars, and not on other electrical gizmos
Gasoline production is a dirty process as well
What does everyone think? Suggestions?