I'm at the Infineon Raceway for the 2012 TTXGP North America season opener race. It's day one of the weekend, and the teams have gathered at the track, and a practice round has been run. The big news is that Steve Atlas was hurt during the practice round and the Brammo Empulse RR was damaged badly enough it might not race this weekend.
THe teams and riders are: Team Icon Brammo (Steve Atlas riding), Lightning Motorcycles (Michael Barnes and Tim Hunt riding), Zero Motorcycles (Kenyon Kluge, Jason Lauritzen, Jennifer Lauritzen, and Martin Szwarc riding)
The Brammo & Lightning Bikes are at the top end of electric motorcycles. The Lightning bike had set the land speed record last summer, and is even more powerful this year. The Brammo bike was upgraded over the winter and looks a lot more powerful than it did last year. The Zero S's are totally outclassed. The idea is to experiment with a "spec class", meaning racing with essentially unmodified production motorcycles, aiming to have a lower-cost-of-entry for prospective motorcycle teams.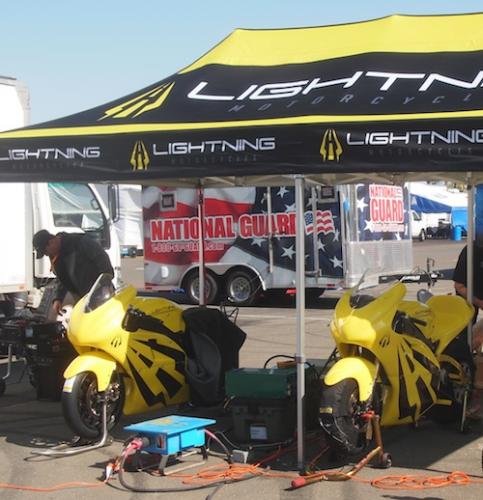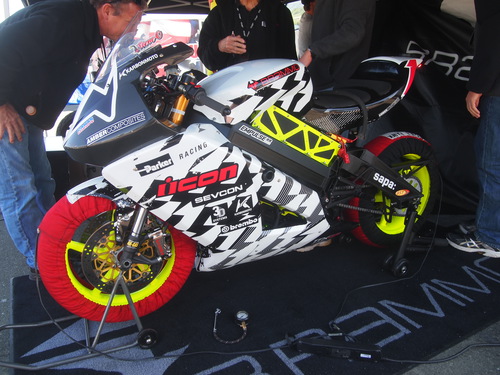 This year Brammo is racing as Team Icon Brammo, and has this spiffy new design on the fairing. Unfortunately in the crash the fairing was destroyed.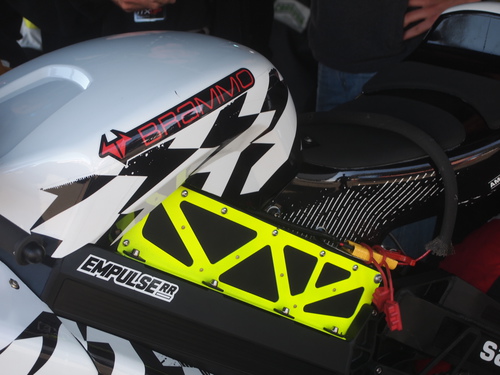 Close-up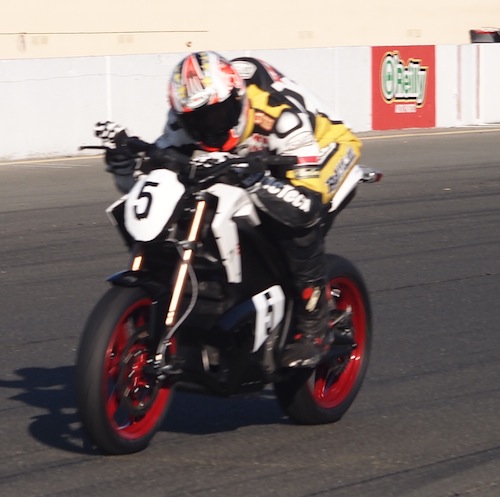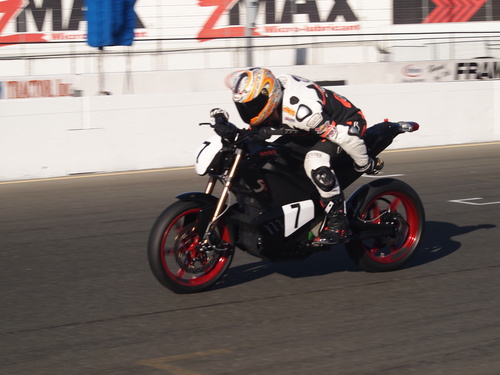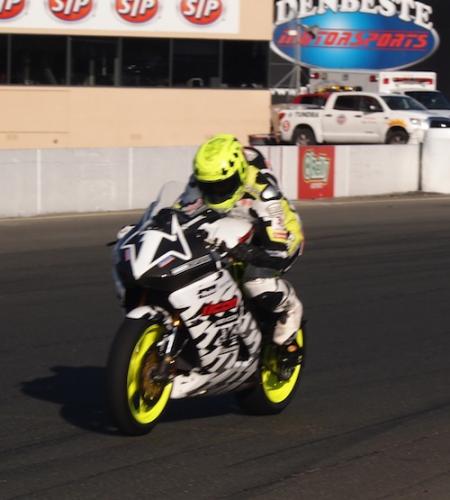 It was hard to get pictures of the Lightning & Brammo bikes, they were moving so fast.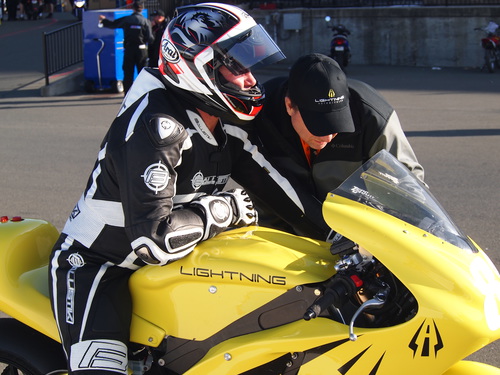 Michael Barnes & Richard Hatfield conferring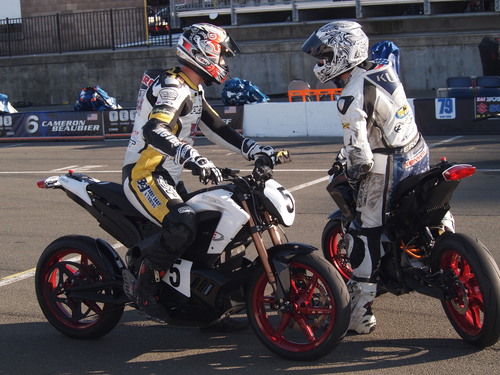 Two Zero riders conferring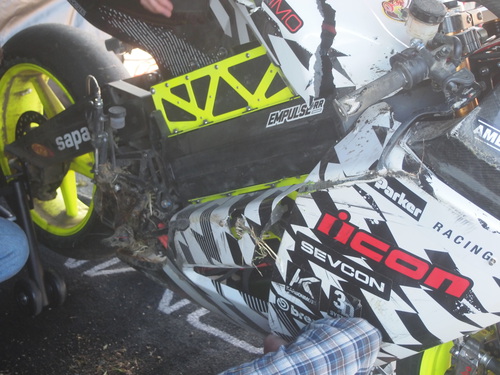 Unfortunately I didn't get good pictures of the damage on the Brammo bike. It had gone off the track into the weeds and carried with it a bunch of dirt and weeds. The fairing was destroyed, and a handlebar scraped badly. Both of those are easily fixable. The critical damage was to the motor, with some pieces broken where the only replacements were back at the office in Ashland OR. Maybe they'll be able to get new parts driven down and get the bike running again. Maybe not.
http://www.examiner.com/article/ttxgp-2012-north-america-season-opens-at-infineon-raceway
http://www.examiner.com/article/steve-atlas-hurt-during-practice-round-during-ttxgp-race-at-infineon-raceway
http://www.electricracenews.com/2012/05/ttxgp-announces-entrants-for-2012-ttxgp.html