I had a strong sweet burning smell leaving to go to work one morning recently.
I aborted the trip, and very slowly returned home (5 mins tops).
Investigations revealed the following.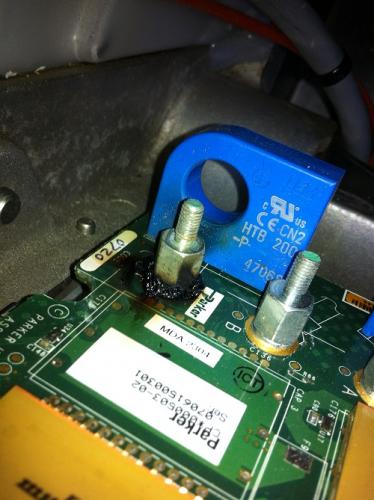 Another fine piece of vectrix engineering, (yet another) spring washer on top of a flat washer ...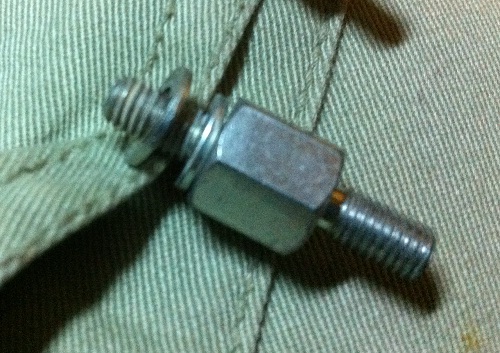 Luckily not too much damage, gold bushing was still intact and quite firm in the board, the black stuff is mostly melted IGBT encapsulation.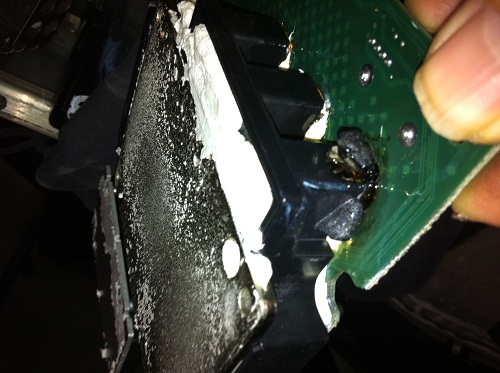 As the material softens, the post looses tention, restance increases, it get hotter, and around it goes.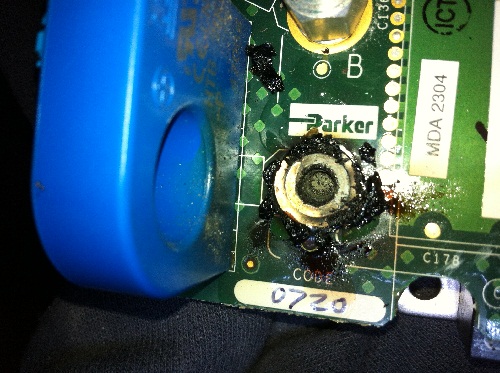 I cleaned it up, then managed to get some fine wet and dry into the gap and clean the bottom of the board and IGBT Pad. The melting of the material had moved the IGBT contact pad a bit.
I inserted a thin piece of gold plated material I had lying around and shimed it up to get better tension.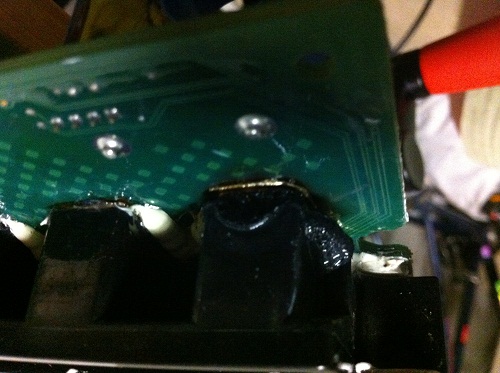 All back together (no flat washers, just spring washers) MC now mounted with Antec diamond thermal paste, and running well so far.
A Lucky escape !! (we'll see)