Honda unveiled last week the latest of their rolling stools that are essentially one wheeled electric scooters with software aids to do balancing. Just like the Segway automatically keeps the device stable, so too does the UNI-CUB.
http://www.examiner.com/article/would-honda-s-uni-cub-personal-mobility-gizmo-stop-us-from-walking
Max speed: 6km/hr
Range: 6km
Has a removable battery pack
No word on recharge time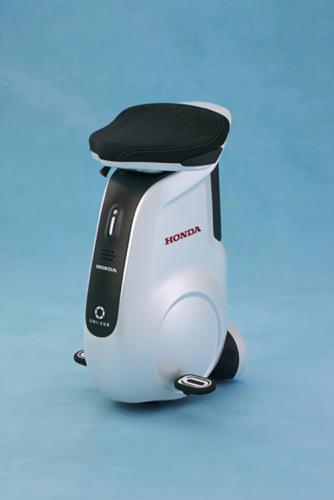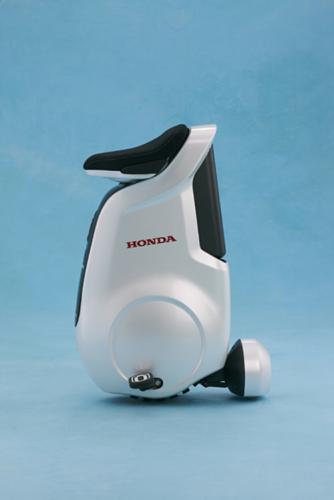 Side view shows this extra wheel on the bottom. The Honda press release explained this was for steering.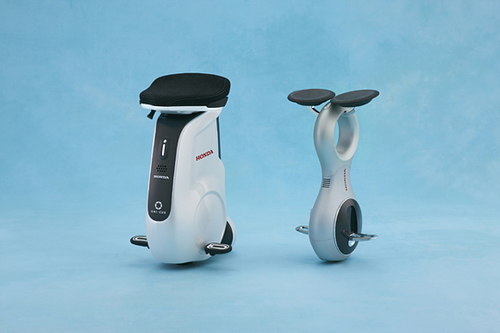 It's similar to the earlier gizmo they developed, the U3-X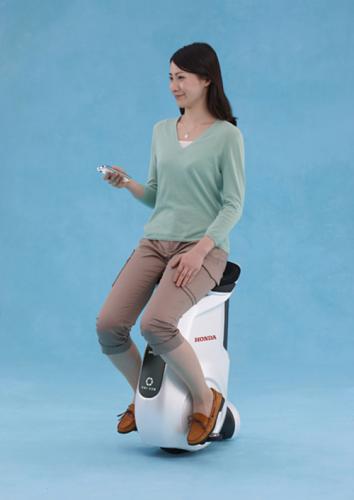 This is how someone operates the device. It can optionally be driven with a smart phone app.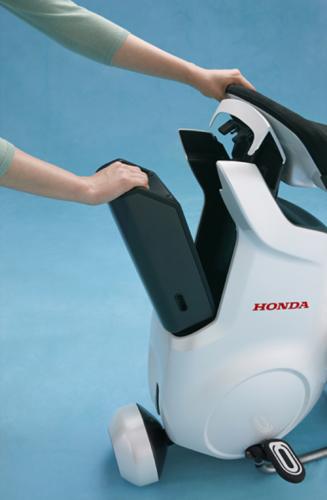 Removable battery pack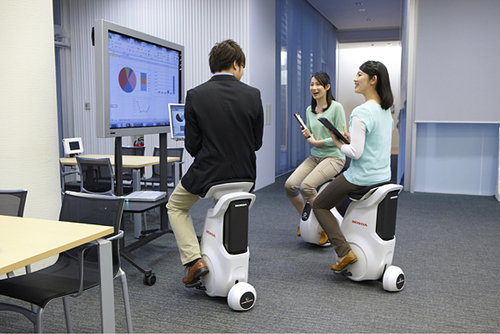 Holding a meeting while sitting on the things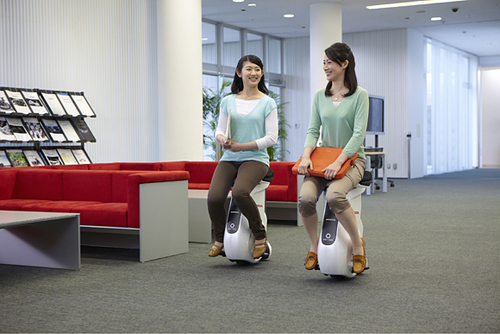 Other office settings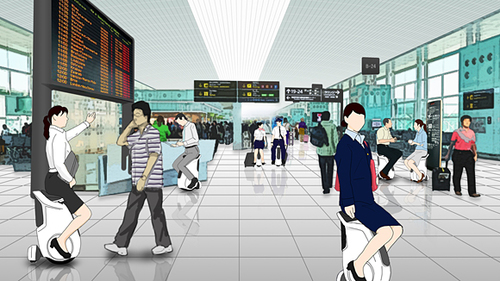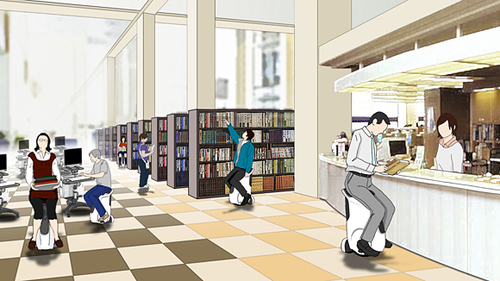 Artists conception of it being used at various public places (airport & library)