There are some news articles going around that Toyota is planning to design/build/manufacture an electric sports car that would rival one from Tesla. I don't know about that - but they did recently build an electric sports car, and took it to the Goodwood Festival of Speed.
The car is a Toyota 2000GT SEV. The 2000GT was a 1960's era sports car made by Toyota. Some engineers from Toyota restored one, and built a fantastic electric conversion of it.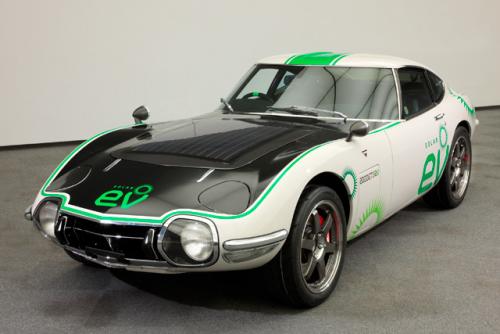 It was first shown to the public, with this video along with the unveiling.
Then a couple weeks ago the 2000GT SEV went to the Goodwood Festival of Speed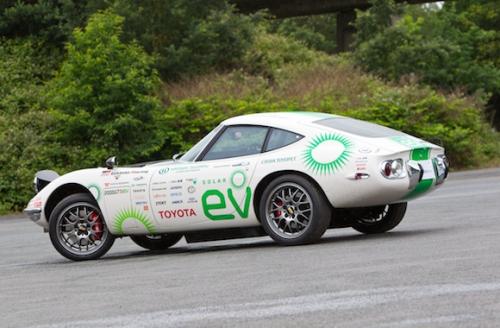 And this video
This page has all the info I could collect on the Toyota 2000GT SEV
http://greentransportation.info/toyota-2000gt-sev-the-electric-2000gt-crazy-project-car
This article is my writeup / analysis of the situation
http://www.torquenews.com/1075/toyota-developing-electric-sports-car-rival-tesla-roadster