I haven't really tried this out yet, but I am running this 24v 500w motor at 48v inside of the battery compartment of my xb-700li. The battery fits fine under the seat without the box around it. I used bolts and JB weld to attach the two sprockets to the existing one, it's a little wobbly but not bad. I tested this at 24v while on it's side and it sure does get the wheel spinning fast.
It is geared pretty high with a bmx front sprocket and longer chain, and I know that if I have no forward momentum it will put a lot of stress on the motor, so I will first test it while moving at the full speed of the hub motor (20mph). I am using a push button switch to enable the motor on the handlebars. Higher top speed?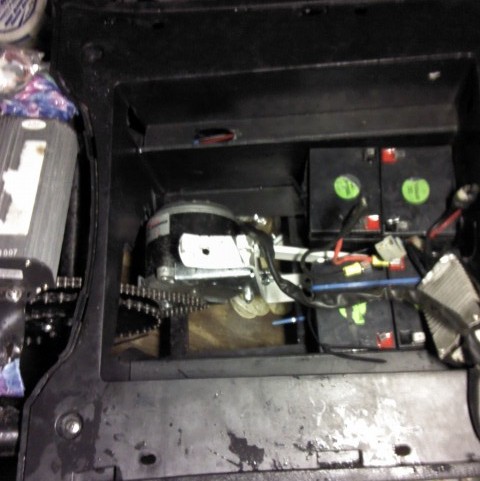 The motor is rated for 2600RPM at 24v. This motor has 300 miles on it from my old scooter running at 36v. I may just throw 3 big 12v batteries in here and run it at that voltage to keep it from burning out.