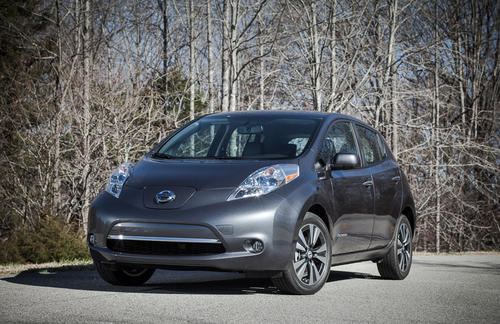 Some high points
U.S. based production is now underway in Smyrna TN. Nissan says one advantage is this gives them a better currency exchange rate position, though they haven't said whether this will mean a lower price in the U.S. It also means potentially higher production volume, which could also mean a lower price.
The drive train is largely the same (24 kilowatt-hour) but they've done some efficiency improvements. They expect the EPA range certification to be higher. The Japanese 2013 Leaf had a 14% range jump, and if that same range increase holds in the American model it'll mean 82 mile EPA range up from 73 miles.
The on-board charger is 6.6 kilowatts meaning faster recharge for longer effective range.
There's a new model .. the S grade .. which will be cheaper but again they haven't announced prices.
http://www.torquenews.com/1075/2013-us-leaf-has-improved-range-charging-speed-and-lower-price
Press kit
http://nissannews.com/en-US/nissan/usa/channels/us-united-states-nissan-models-leaf/presskits/us-2013-nissan-leaf-press-kit