EpicEV & Flux Power - both companies founded by Aptera co-founder Chris Anthony - have teamed up to design and start production of a new electric sports car. It's three wheeled of course, so it is technically a motorcycle.
Deliveries will commence in April and the price starts at $65,000 in the United States and €50,000 Europe.
According to Epic EV it will do 0-60 miles/hr in under 4 seconds, and the 3 wheeled architecture can achieve over 1G of lateral acceleration. The electric motor provides over 600ft/lbs. of peak torque with a peak horsepower of over 400 hp
Plans are to produce 50 TORQ Roadsters in 2013 and make a substantial production increase in 2014.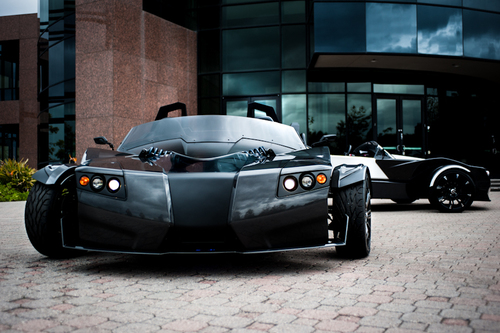 See: http://www.torquenews.com/1075/new-3-wheeled-electric-sports-car-resurrects-aptera-dream