As runke chargers, motorcontrollers, icms, dashboards will never be sold again, we should start to figure out how to run the vectrix without the original Hardware.
The TREV used a vectrix engine to compete in the Zero race around the world.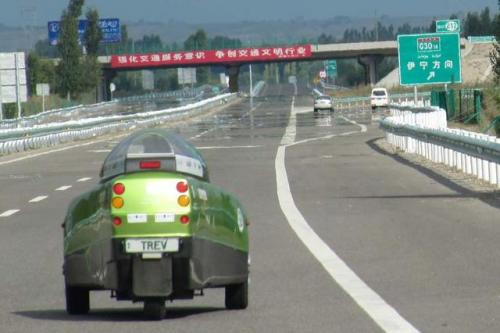 From: http://www.trevipedia.net/drive
=== Vectrix scooter ===
Team Trev used a Vectrix Scooter rear end to drive around the world. The motor is a brushless, permanent magnet, radial air-gap motor:
* motor torque is 22 Nm continuous, 65 Nm peak
* motor power is 7 kW continuous, 21 kW peak.
The motor drives the wheel through an epicyclic reduction gear with a ratio of 4.6:1.
The mass of the rear-wheel assembly (swing arm, motor, reduction, wheel, tyre, brakes) was 28 kg.
'''Advantages:'''
* the torque and power are good
* the mass of the package is low
* it is very easy to install.
'''Disadvantages:'''
* we could not find a low-energy car tyre to fit between the swing-arm forks
* the motor and reduction gear are noisy
* black dust from the dust seal (!) clogged the optical encoder after about 25000 km.
=== Brushless motor controller ===
With brushless motors, the motor controller must control ''commutation' (the switching of current from one set of windings to the next), and regulate the direction, torque and speed of the motor by controlling the winding current.
For their trip around the world, Team Trev used a [http://www.semikron.com/ Semikron] SKAI 4001 GD06 1452L (air cooled, 450 V DC link, 245 A continuous) power stage with a custom-built control stage. The Semikron power stage was too large and overpowered (we hacked off half the heat sink!), but was the smallest power stage available at the time that could handle the 140 V battery.
Alternatives:
* [http://ecomodder.com/forum/showthread.php/paul-sabrinas-cheap-144v-motor-controller-6404.html Open Source Motor Controller] Members of the Ecomodder community are cooperatively developing a 144 volt 500 amp controller. Estimated cost is around $150-250 unassembled
* [http://www.newkellycontroller.com/ Kelly Controls] make a variety of controllers for brushed and brushless motors.
* [http://www.semikron.com/ Semikron] are now making smaller power stages.