Hi there Vectrix maniacs around the world.
My Vectrix is reaching yet another milestone (or should I say kmstone? :D). It's a couple of days away from 80.000 kms (thats about 50.000 miles for the anglo-saxon folks), and Fuel Free Motos decided to give her a little present.
Fuel Free Motos found a way to keep their Premium costumers happy, and, at the same time have important data about their converted Vectrix scooters. How? Simple! Let's take a look.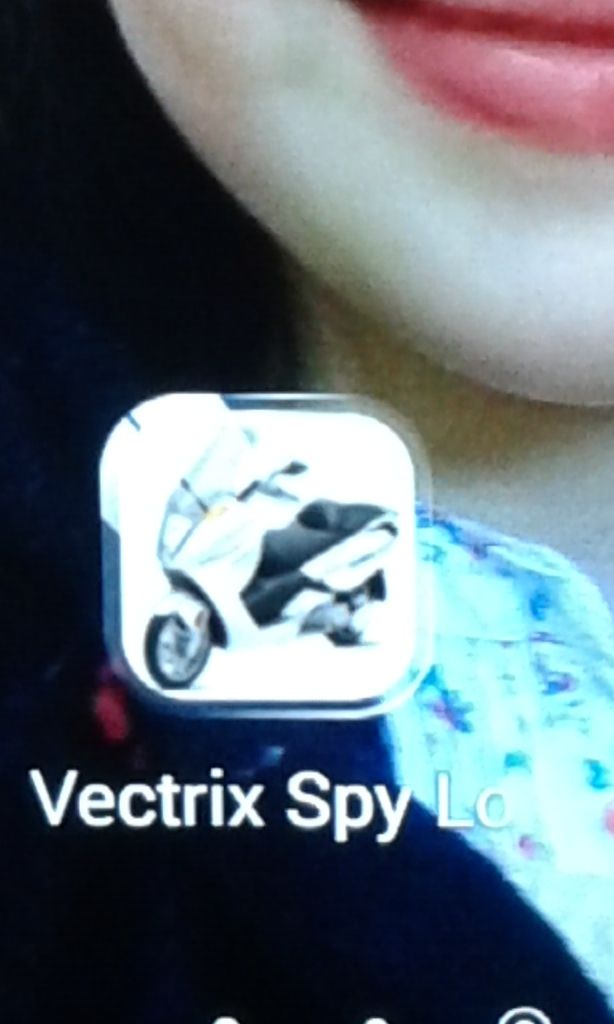 Hey! What's that? A nice logo of o scooter in my android? What happens if I open it? Well, this: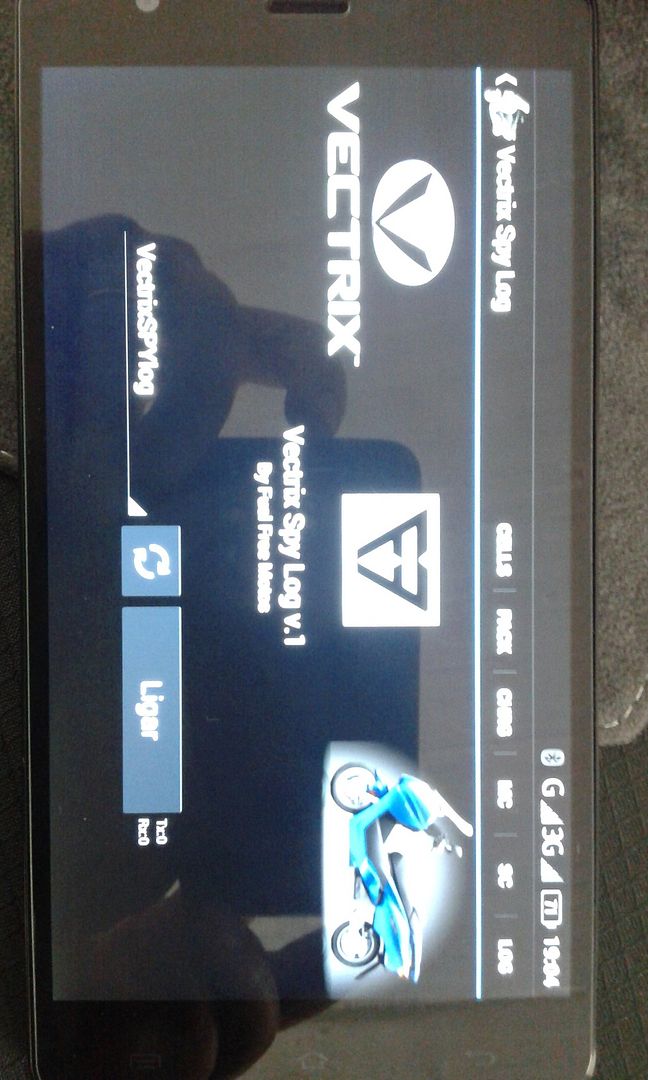 This is the new tool FFM has developed to help their costumers and have info about their converted scooters. Here it is: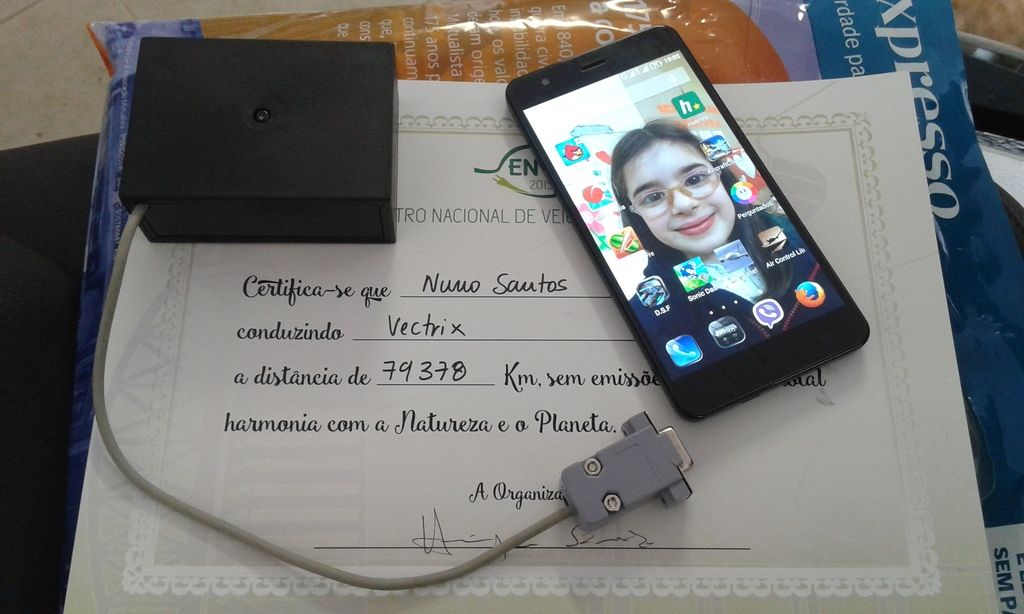 The kit is a small box (it's the size of a pack of cigarretes, but it's still a prototype. The final version should be the size of a small matchbox), and an android cell phone. They lay on top of the certificate I received for most kms in a 2 wheel machine, in the recent portuguese Electric Vehicle Meeting that gathered 200 EV's in Lisbon! Not bad for a small (and poor) country.
The box has a microSD card (up to 64Gb), canbus and bluetooth. The APP, for android, has lots of useful information, and can save the users a lot of money and headaches. How? Easy. Most packs start to fail because of a single (black sheep) cell. What if you could monitor them at all times? Yep, you guessed it. Now you can: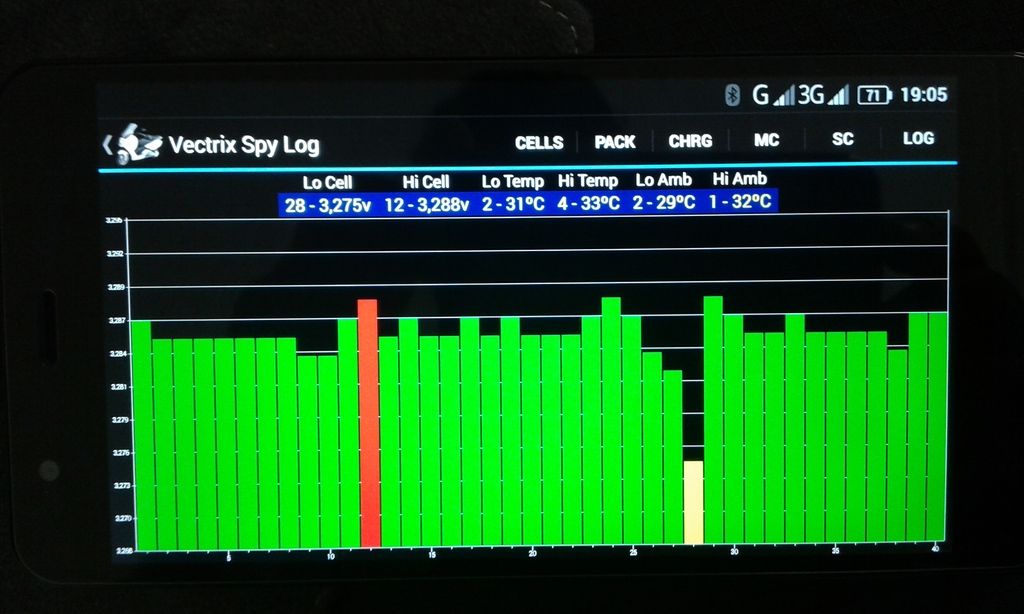 Cell tab. Individual cell voltage, in a grafic format, with the low cell in yellow and the high in red. Temperature of the 4 pack modules also available.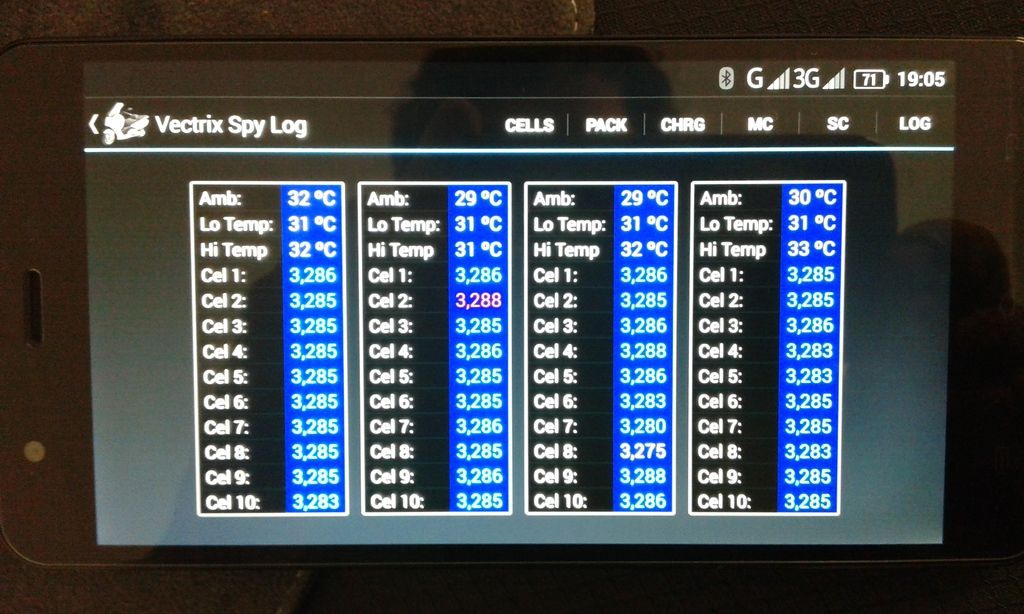 Pack tab. Same info in values. Again high and low cells highlighted.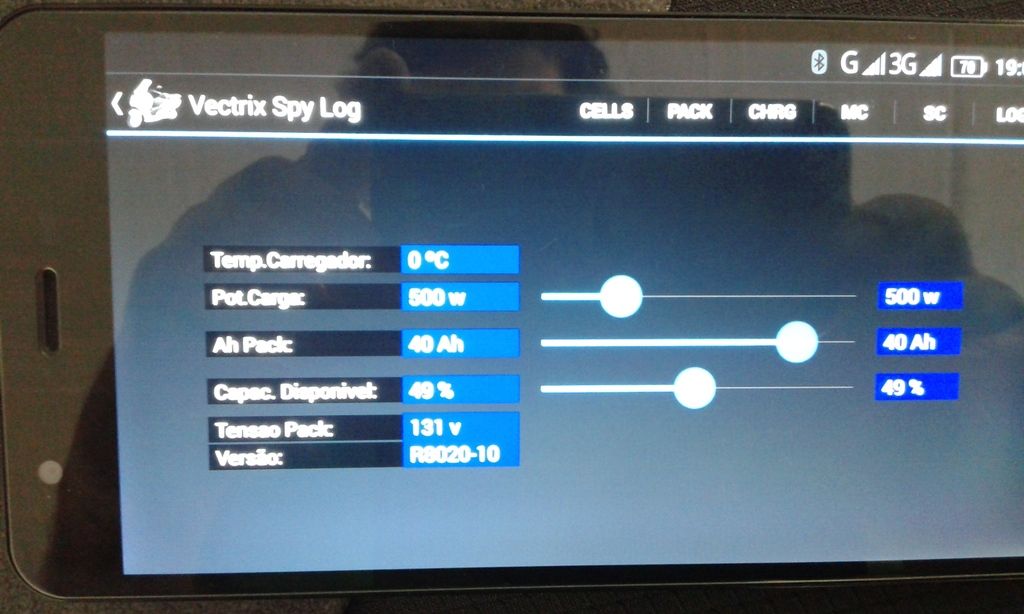 Charge tab. A fantastic new feature that allows you to change the charging power with the touch of your magic finger. You can also change de "fuel tank" size.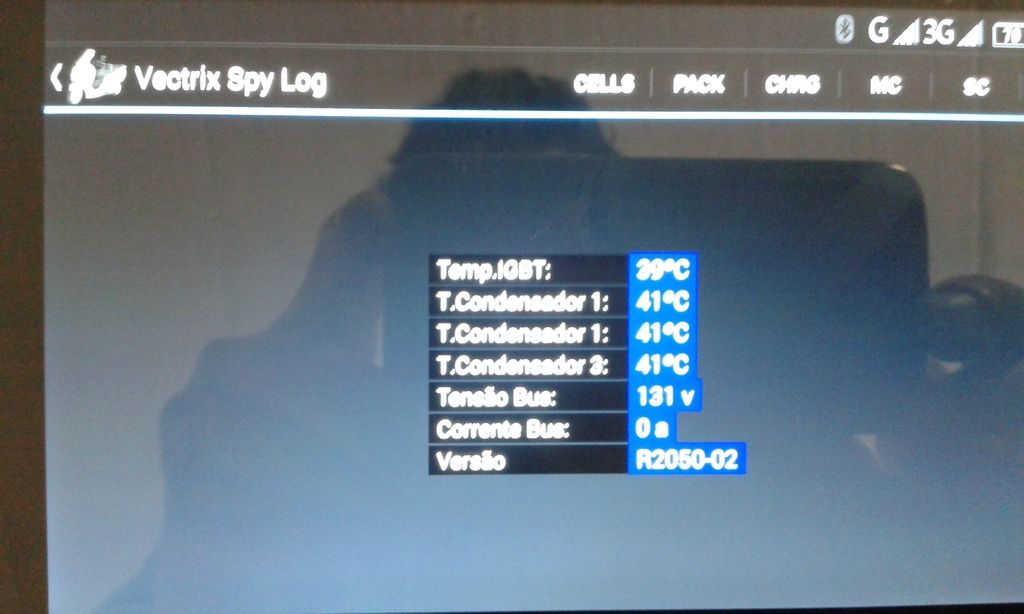 MC tab. information about IGBT and condensor temperatures, tension and current.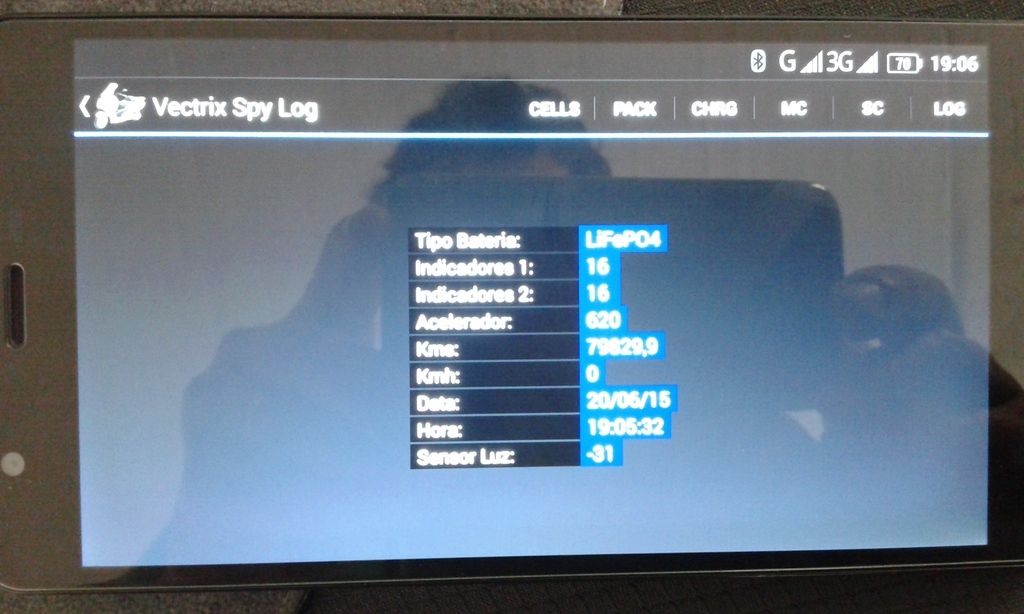 Scooter tab. General information such as battery type, kms/miles, speed and time/date.
Log tab. Info about the log. It accepts a SD card up to 64Gb, and each hour of data uses about 1Mb. It will last a long time!!!
That's it. An easy and user friendly way to be safe about your pack.
Have fantastic electric rides!!!