Hi all
I just fitted a 150/70 13 tyre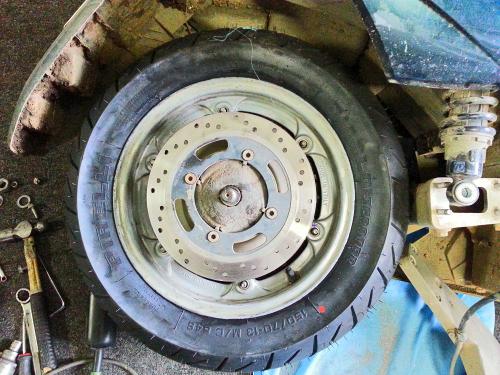 with a little grinding of the swing arm
to get some clearance off the diameter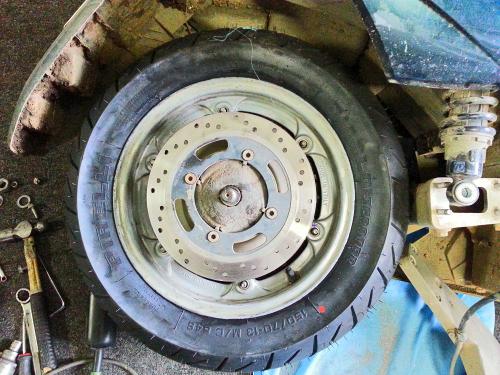 The sides clear by 10mm. The rear is now a larger dia than the front.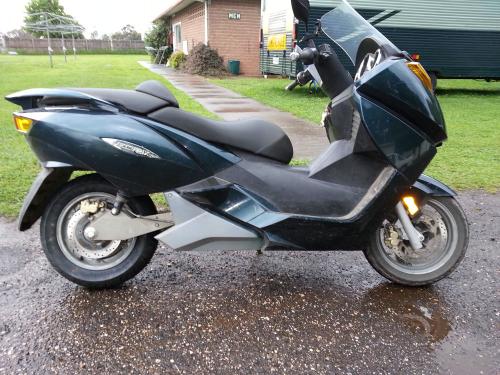 Checking against GPS, at 60 on the dial the bike is doing 62kph, at 80 its doing 84,
and at 105 the bike is moving along at 110kph, with the LAIRDS 110 software the bike now does 120kph
Ive been wanting to do this for a while, because the size of the rear tyre looks dicky? (undersized)
Now have to see if I cop "rock lock" on those muddy farm roads?