I was able to attend the landing of the Solar Impulse airplane at Moffett Field, in Silicon Valley, Mountain View, California, last night.
This is a pure electric airplane with sufficient solar panels and energy storage to let it fly for several days at a time. The only limit is the pilot. It's an amazing aircraft, and the team is focused on making it around the world with zero fuel consumption.
I've made a writeup at: http://longtailpipe.com/2016/04/24/solar-impulse-2-flies-resumes-around-the-world-solar-powered-fuel-less-flight-showing-us-the-...
You can follow the flight at: http://solarimpulse.com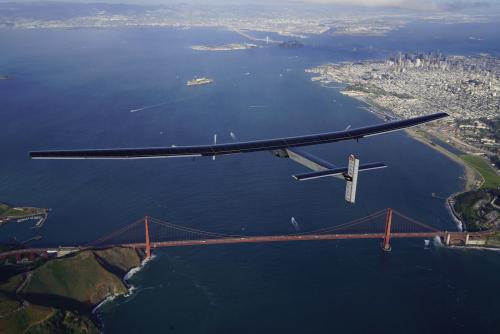 Official picture from yesterday afternoon flying over the Golden Gate Bridge
BTW - the team brings along several Stormer electric bicycles to use to rapidly travel around whatever site they go to.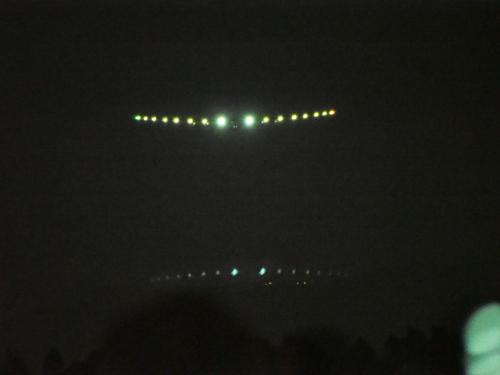 This is what it looked like landing at nearly Midnight local time. This airplane has the wingspan of a Boeing 747, and the wings looked impossibly wide while landing.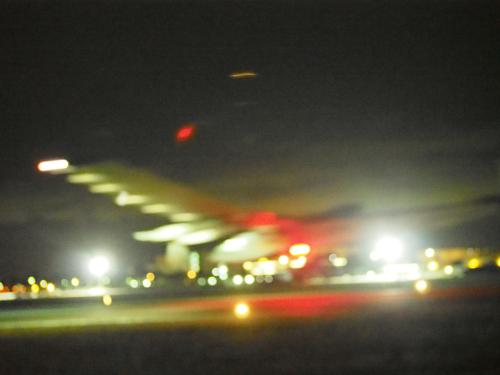 This is the best I could do while it was touching down.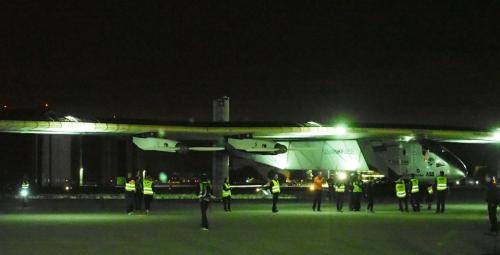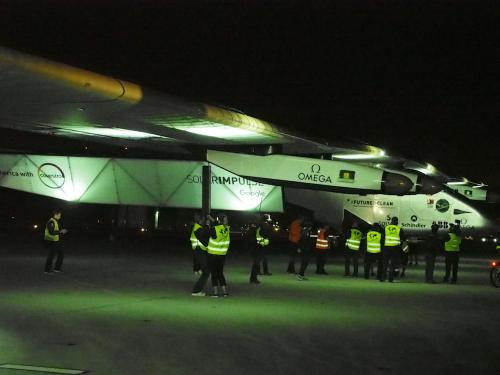 Being wheeled into place in front of the guests & press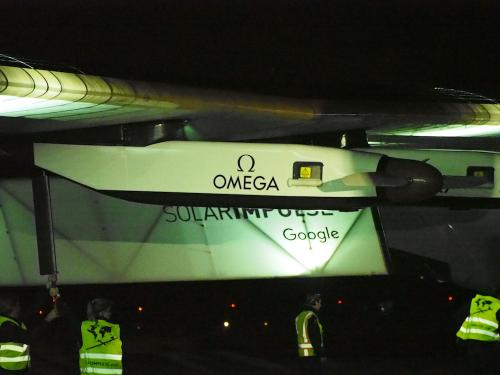 There are four motor units, and a total energy capacity around 100 kiloWatt-hours (guessing)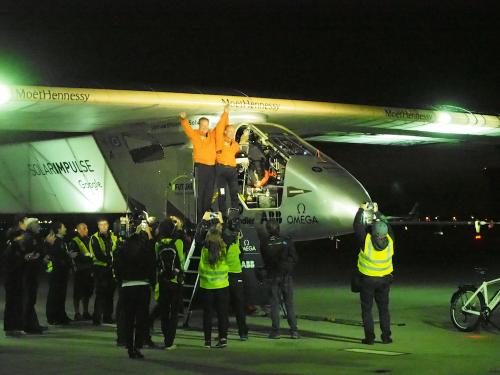 Bertrand Piccard greeting the audience