Having a real issue connecting the Vectrix to ScooterDiag.
I have also installed to the Program Fie x86 folder to see if that makes any difference, it hasn't.
When connected, the CAN adapter is solid red. Once the Vectrix software is open the LED blinks every 1 second'ish.
I have used the 2014 installer from this link;
https://app.box.com/s/8z1c1b9009abwyv5r2sl044uvjw1kwev/1/4115573279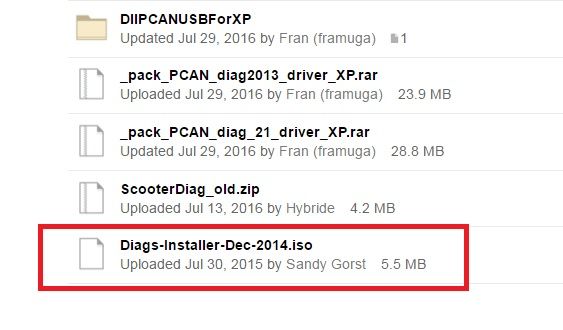 Once mounted, I have then run through the setup.
Once setup, I have;
1) Copied across the MSVCP71.DLL to the ScooterDiag program.
2) Copied across the ScooterDiag shortcut, changing the name of the existing one.
3) Downloaded the new PCAN_USB, renaming the existing one.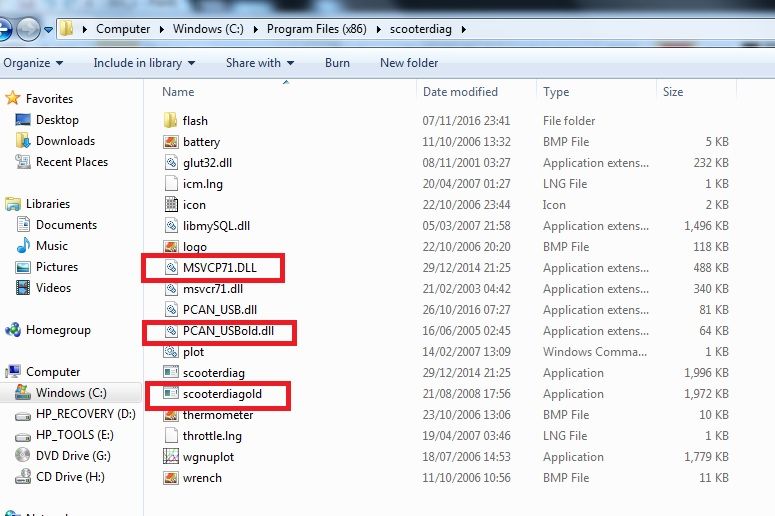 I am then;
1) Pluging in the CAN adapter
2) Powering on the Vectrix
3) Opening the Diag Software.
..but it still states "CAN is inactive".
Any help is appreciated.