Hi Guys
I thought I would share with you my resurrected Vectrix that has been sitting dead for years now.
It now has 1140 x ICR18650-25C cells (2500mah) in a 30P38S configuration. Total capacity 75ah or about 10.5kw/h
Minimum voltage is 104.5, max is 159.6
I don't really have the right firmware for these parameters (I'm using Lairds firmware for ESD charger 19 Leaf cell - charges to 157V then turns off, and the MC1014bB_70_110_140_CC.hex motor controller which lets me discharge down to 110v, but doesn't allow regen above 140V, which is most of the time) - if anyone has any advice on firmware I'd really appreciate it!
Also, if anyone can advise how to get more power out of it ( I have read that some people get up to 240amps draw from the battery. my max is 208amps at around 140V - approx 28kw. 240A would be nice!!
BMS is an aliexpress 24s bms with bluetooth and 1a balance current (two of these to allow for 38s).
I have given the bike a colour change, it looks lovely I think!
Performance is great, handles really well. I did a 100km ride through the hills, windy roads, and consumed 6kwh. Batteries hardly warmed up at all.
Here it is before the colour change and no batteries...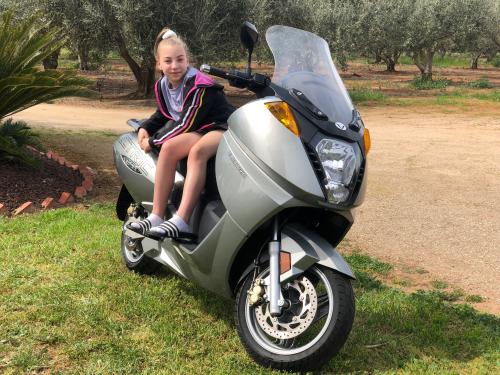 Removed the panels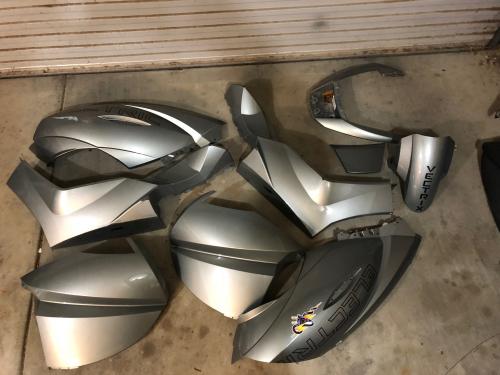 Tried to salvage the "electric" decals. I think they are an important feature as far as looks go.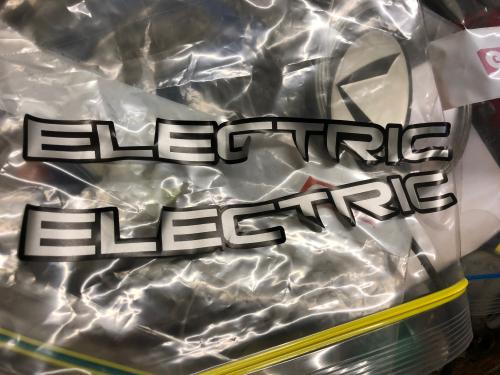 Batteries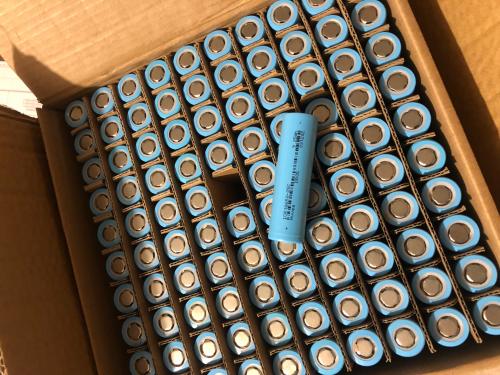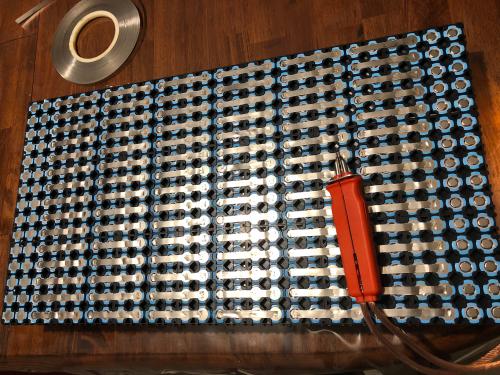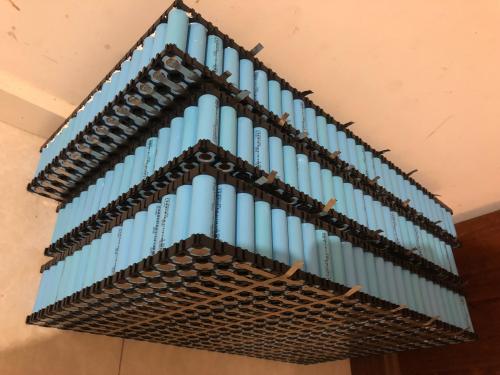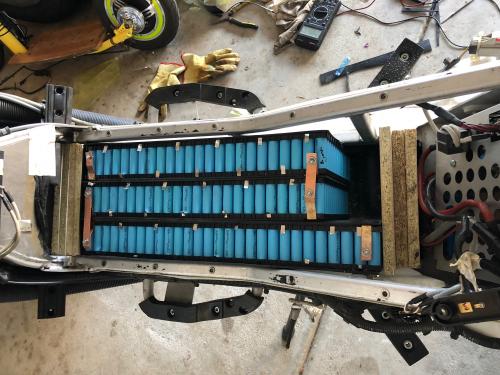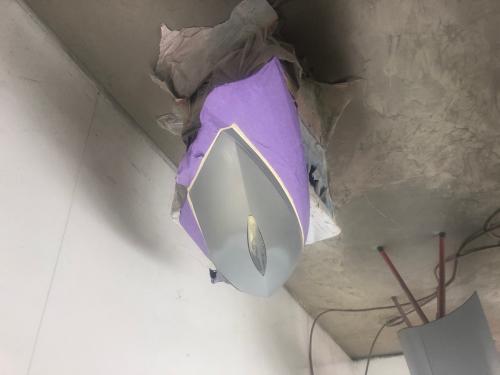 Swapped the 125a fuse with a 200a fuse..
Unfortunately I didn't get a pic of them with the connector bus bars at the ends of each module....
Panel preparation
Painted. Colour is Blu Cepheus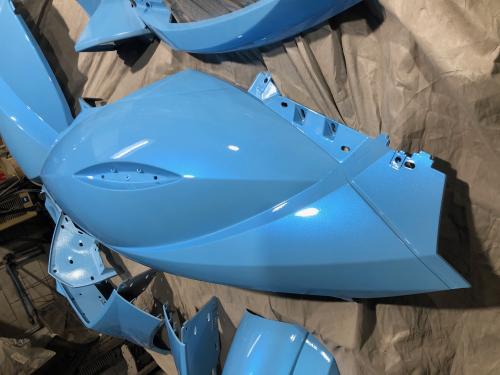 Decals re-applied, very lucky to not damage them when removing.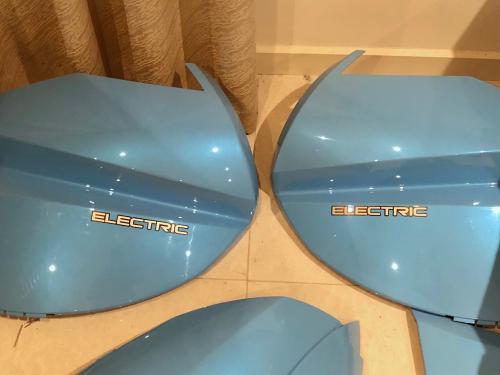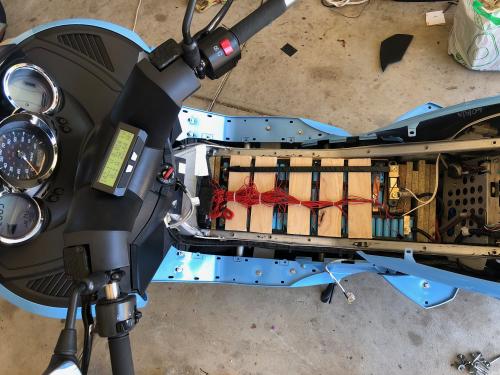 Fully re-assembled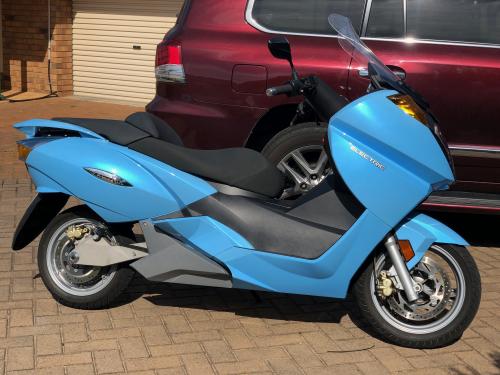 In the Adelaide Hills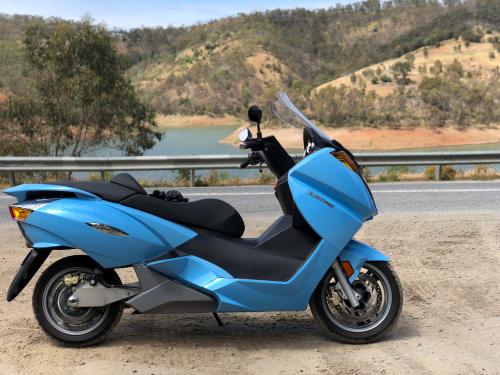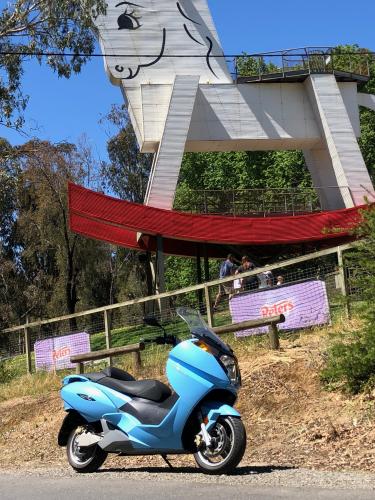 With his other friend