Hi all,
Newbie here...
I have just purchased a scooter on ebay, the same as the following:
http://tinyurl.com/yt5st2
Specification
82-Z
* Battery capacity: Lead-acid.12v/12ahx4pcs
* Wheel size: 16''
* Motor power: 200W brushless
* Rated speed of revolution: 175-214r/min
* Climbing ability: ?20°
* Rated efficiency: ?80?
* Power consumption: ?1°
* Max weight capacity: 130kgs
* Speed: 30km/h
* Net weight: 45kgs
* Carton size: 1630*470*960mm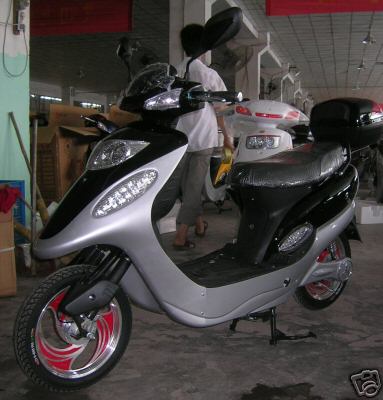 However the seller won't give me the manufacturer details and I can't find anything on it... Can anyone tell from the photos who manufactures it, the model number and also recommend where I might get a larger motor for it?
Thanks!
Brad