So, almost got this all worked out. The second bike will feature this Fuji 2 Diamond, likely a Crystalyte 4-series rear hub motor, and a 48v/8ah Lithium power source.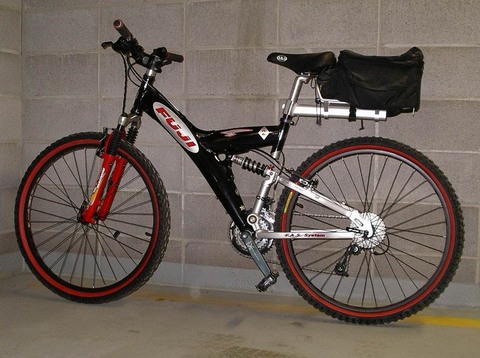 I've looked around at different motors, mostly based on weight. Liked the weight and features of the BionX but the proprietary battery is a deal breaker. The Nano also looked neat but they only offer it in front drive. Are there any other motor options out there that offer a lower weight, non-proprietary battery and rear drive?
Otherwise, i'm likely going with the rear drive Crystalyte 407 disk brake model, there are mounts for disks on the bike which is a plus.
Will be ordering next Friday!
Would you ride it? Would you change it? Anything? The one thing I want to keep constant is the bike. No, its not an ideal frame and that will change in the long term, but for now its going to stay the candidate.
Any input on the direction taken with this one would be appreciated.