I sacrificed a Sunday today and drove my Vectrix to the flat tourist strip on the Gold Coast, Australia. After recharging it fully I rode it around on the largely flat floodplains around there.
I did not baby it, but about 1/5th of it was very slow traffic around 20-30km/h.
A few brisk accelerations when needed.
Speed rarely got up to 70km/h but there were some parts with 70km/h in it.
I stopped very frequently to investigate recharging options and found several.
Overall the riding style would have been comparable to a mail delivery vehicle or pizza delivery service.
I am certain I could achieve the same range almost any time when riding in that area and without trying very hard.
Ambient temperature was about 27-28DegC.
The payload - including the lot - was about 111kg.
Total range was 54km under these conditions.
I stopped riding when the my Vectrix was still able to maintain 40km/h max speed on the flat.
It still claimed 4/17th left in the battery and 12km range or so on the instruments.
I consider 40km/h max speed un-roadworthy though, and any range obtained by riding further at that speed does not count in my books.
I had received one brief error message shortly before speed dropped to 40km/h:
Battery symbol together with "buSVLt" whilst trying to accelerate further at about 60km/h.
So overall, I specify the range of my Vectrix as between 38km and 55km under real world conditions with 111km pay load.
(See my previous posts for more details http://visforvoltage.org/forum/2547-vectrix-reports )
Designing particularly tough conditions will reduce the range further, and unrealistic conditions can extend it further (like my ride at 40km/h on 25-12-2007, achieving 67km range.)
My guess is that riding in hilly terrain reduces the range by about 15-20%.
Below is a picture of a VERY EXPENSIVE RECHARGING STATION: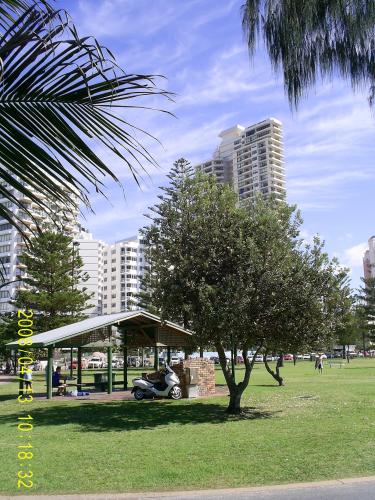 I found AU$300.- ticked on my scooter when I returned from eating a pizza.....
And to add some insult, the ticket person called it a "moped".
.
.
This spot might have been a lot cheaper, if a heavy duty extension cord had made it possible to keep the Vectrix out of the park....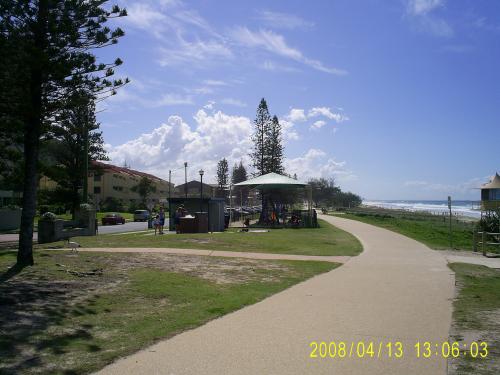 .
A very long cable could have worked here: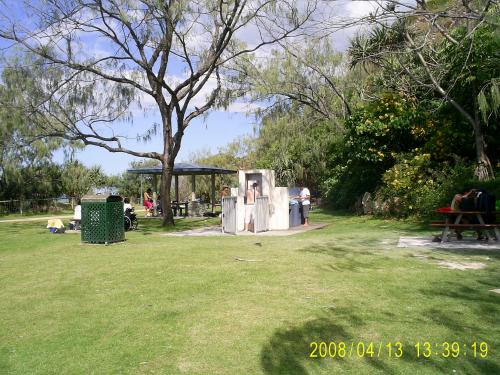 .
.
and a medium one here: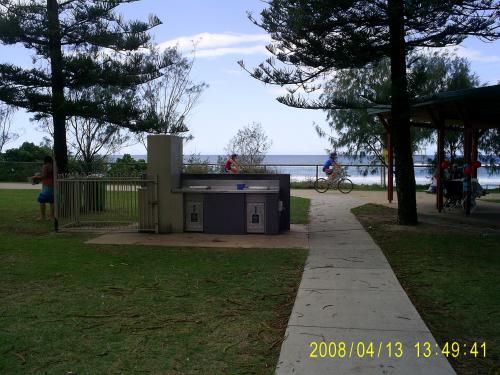 .
This one takes the price for today:It's under a shopping center in a most convenient location...wonder what the penalties for borrowing electricity are....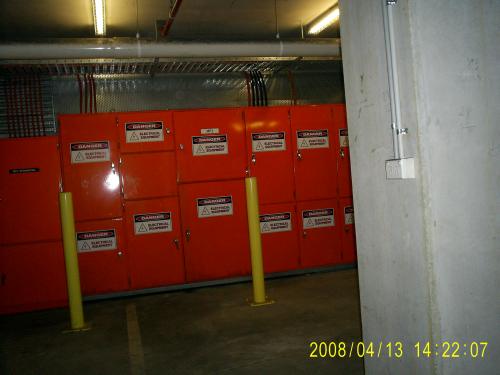 Hopefully the center management is a bit more agile than my employer and lets me use that power point. There is a post office ,restaurants, bank, supermarket, newsagent, coffee shop, optometrist, remedial massage place, hairdresser etc etc just above that power point....
I'd be leaving more money than could possibly be sucked out of that power point!
Mr. Mik