If you've an XB-600 or any other X-Treme brand vehicle, you can submit your pictures with a 1-2 line description/comment for posting on BaseStationZero's new website (coming soon). I can include copyrights, credit, email address or a link to your website, along with your text.
.
Text links (ex: ZeroGas: 1, 2, 3) for your pictures will sit in an area below the main dealers' images: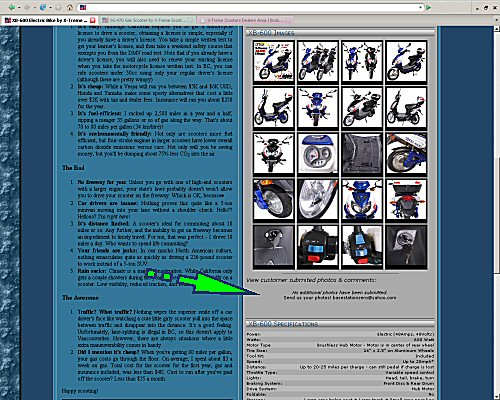 .
Clicking the numbered link will open up the "lightbox" showing your image and comment in the center of the page with other areas shaded out: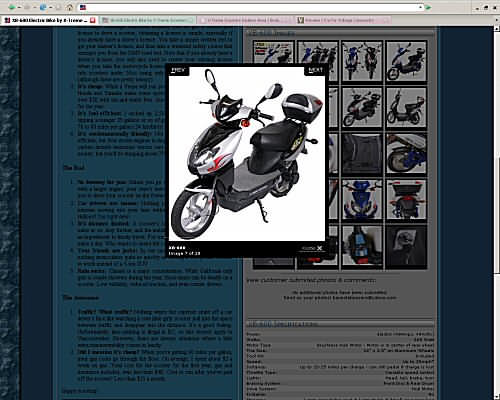 .
If you send more than one image, they will be connected in their own gallery as to be able to be paged inside the "lightbox". Pictures of XB-600s will be posted on the XB-600, pictures of XM-2000s will be posted on that vehicle's page. I may build a Visitor's Gallery where all images can be displayed in one area, but that will be much later (still trying to get this site online).
If you're interested, send me an email. No nude photos (unless she's hot). ;)