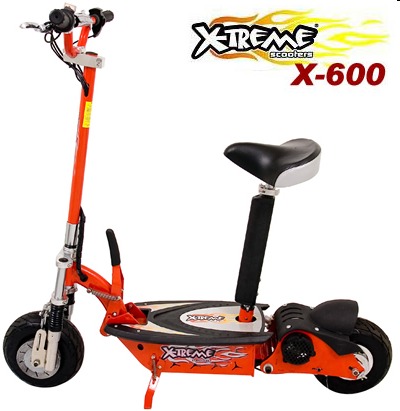 X-treme X-600 users, please give me some feedback on your experience with this electric scooter:
-What's your average range before batteries go dead?
-What's your top clocked speed on level ground (without modifications)?
-From your experience, what are the Pro's and Con's with this scooter?
-Also... any user modifications that help to increase the usefulness of this scooter would be appreciated.
Thanks for your help.