As I've learned that lead-acid batteries like to be charged as soon as possible after use, I've contrived a way to charge while I am at work. I mounted four Husky/Vector chargers on the back of my Emax. Thankfully I can park at a covered motorcycle area that has an outdoor plug (it doesn't get any better than that).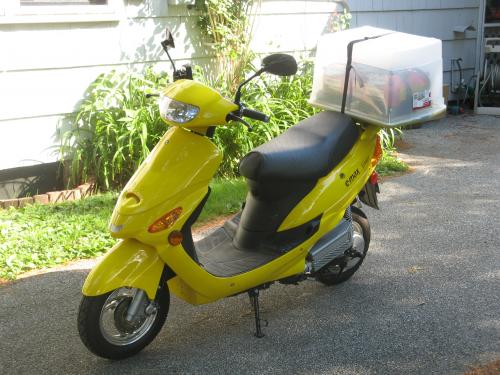 They are mounted on a wooden board in the upside-down top of a plastic crate for protection against the weather.
I mounted a power strip down the middle to power the chargers so that I only have one plug to plug into the electrical outlet. I am using powerpole connectors to connect each charger to an individual battery (which also means I can rotate chargers to batteries). One set of powerpole connectors are tucked into the frame over the rear wheel (held there by a rectractable key chain) and the others are attached to each charger.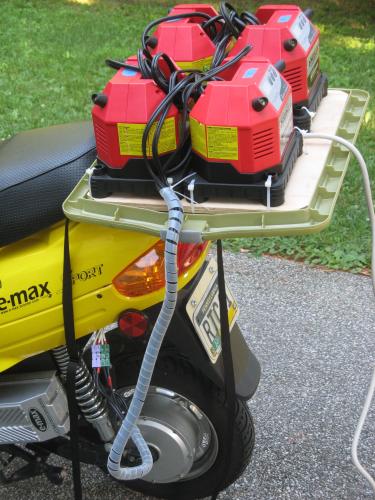 This setup seems to be working well for me, so I thought I would share it.