Found this while searching around for electric scooter motors.
http://www.trademe.co.nz/Business-farming-industry/Industrial/Engines-motors/auction-166460889.htm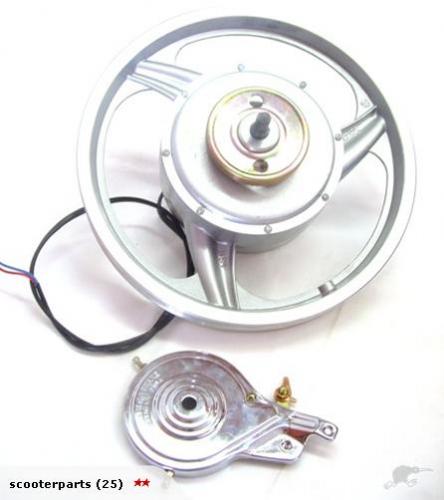 Maybe add it to the front fork for all wheel drive?
It says at 500 watts theoretical speed would be 40 kmph.
The axle is keyed for front fork drop outs.
I'm guessing this is pretty new and no one has ever tried it on a Currie-GT-Schwinn-Mongoode type scooter.
Just wondering.