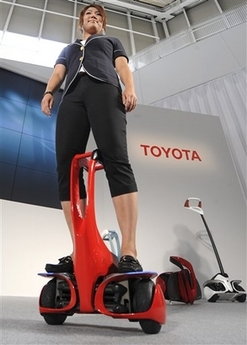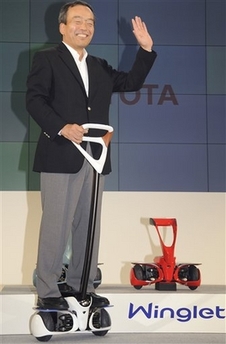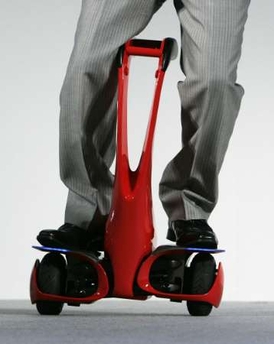 Toyota has developed a motorized stand-up-and-ride Segway lookalike designed to help people scoot around at malls and airports.

But the "Winglet," shown Friday in Tokyo, takes some getting used to. A demonstrator was visibly worried about its safety while accompanying a reporter who cautiously tried it on a short course in a Toyota showroom.

Toyota officials insist anyone can learn to ride it with some practice, including the elderly — its major target buyer.
http://news.yahoo.com/s/ap/20080801/ap_on_hi_te/japan_toyota_robot_2