My first post so be kind.
My ride is a daymak Austin (XB-600)
I have seen the posting for the 60 volt mod and was hoping the following idea would work.
Under the seat of my ride is like this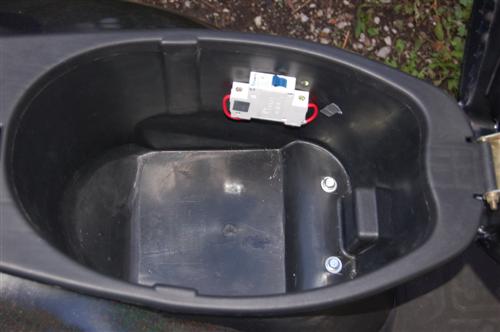 Would it be possible to add a 12 volt source before the breaker?
----wire----(+12volt-)--breaker---
I would have to trace the leads to figure out what lead comes from the battery and check the polarity.
If it's wired +to+ (more amp hours) would this mess things royally? m
High school electricity class was a long time ago. :) should have payed attention more.
Any help would be great.