I just started my LED Lights project for my 700Li. I did order my LED lights from http://www.superbrightleds.com/
They seemed to have the brightest LED lights I could find. I got one of each of dual intensity 3 Watt Luxeon 1157 bulb and 5 Watt Luxeon 1157 bulb. They seemed to be the brightest available. They have different Degree Viewing Angle that is why I only bought one of each. I will experiment to find out which one fits best on the scooter light fixture. I also bough a standard automotive 12 volt light sockets. The ones that came with the bike are too big for the 12 volt lights.
Can someone tell me what is a good place to buy resistors for this kind of application? I still have to find our the resistance of each of the lights in order to calculate what kind of resistor I need to get to convert 48 volts to 12 volts. I would think that will need a 4k ohms and 5 watt resistor. I am not by any means an electronics expert. Buy I not afraid to experiment with electricity.
whitslack and Oshawaebiker posted in this thread: http://visforvoltage.org/forum/3808-details-xb700li
Very interesting information on resistance and how LED voltage works. That information helped me decide to start this project.
Does any one know where is a good place to buy resistors?
Any help will be appreciated.
I will post my findings as soon as I finish them.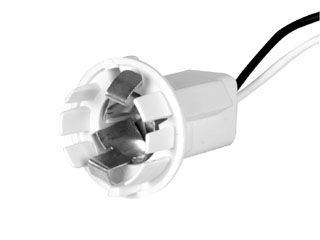 This is one of the sockets I got.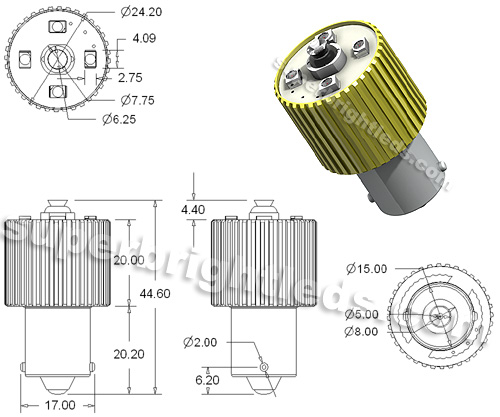 One of the LED lights. They look a bit different than the regular LEDs because they are a much brighter than regulars.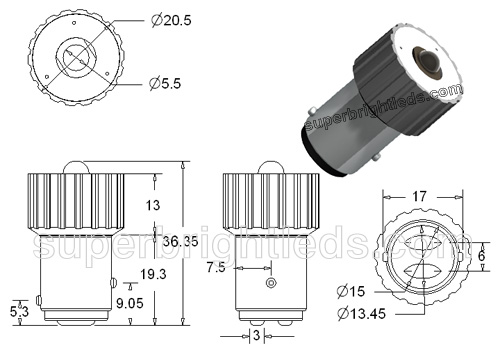 Here is the other kind. Will see which one works best.