I joined a LiFePO4 group purchase that began (ahem) last summer (cough cough) which was originally going to be buying packs from LifeBATT. However various and sundry distractions and changes of plan occurred and the packs are now coming from Headway, and I finally received mine today. The pack is 48v 20ah and weighs 28 lbs according to my bathroom scale. It contains 16 pairs of 38120 format cylindrical cells, and the cells have screw terminals on each end. That makes the nominal voltage 51.2v (3.2v * 16 cells).
I don't know specs on discharge rate. There was a label which may have read 80A but I accidentally tore through it.
This is one cell I pulled out of the pack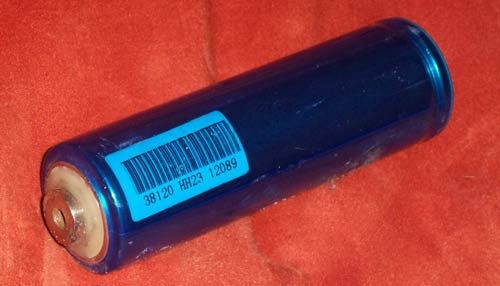 Side view
Top view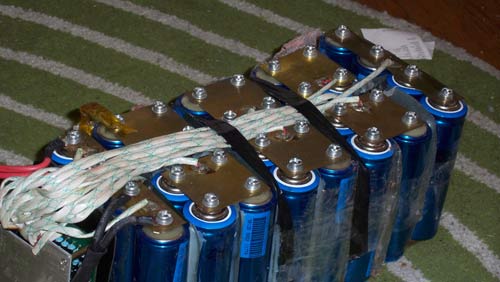 A view of the end.. the BMS is mounted on a metal plate that's obviously a heatsink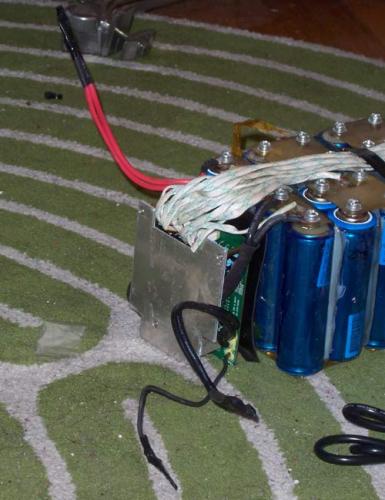 The BMS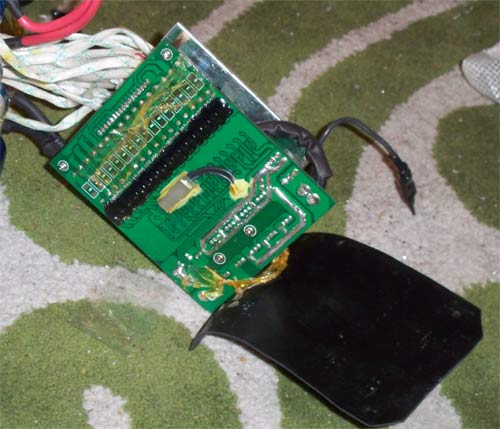 A view of the bottom along with the BMS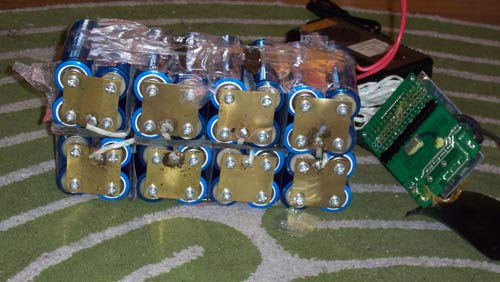 A closeup of the plates that connect the pack together. These plates are screwed to the cells and the BMS wires are soldered to the plates. Apparently a design change will be to have the BMS wires with a ring terminal connected to a screw in the middle of the plates.