In that as far as I know Cyclone does not produce a cruise control and Crystalyte does I would like to mary the two for my 650 watt 24 V e-trike.
I have scant information now but will put up what I do have at the moment. I can tell you that the Crystalyte cruise control works off the Hall Effect, ties into the e-brakes(stops), & I think it is a 5-pin connector with four pins used. This link gives some information.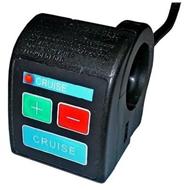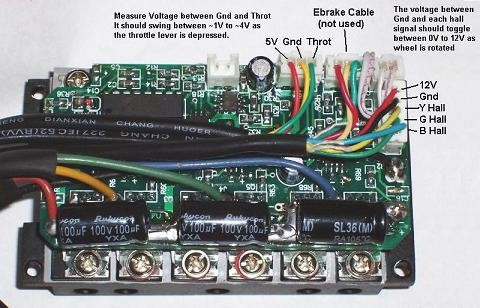 This photo is from a Headline controller (Cyclone)
So, what I am asking for please is some insight on how to accomplish this project.