Hey, I am at the Infineon track for the inaugural race of the 2010 TTXGP. FYI I have a press pass and photo flag which will let me go anywhere (almost) on the track ...
The schedule is - two practices today, two rounds of qualifying races tomorrow, and then an 11 lap race on Sunday. This is way more than I had thought but on the other hand the gas bikes will be doing 18 or 22 laps. The TTXGP race will be in the morning and the other races in the afternoon.
Anyway, things are more in the process of "setting up" today. A few minutes ago I talked with a team from Ohio who'd just arrived. Seems they had attended the TTXGP event last summer in Ohio, their background is with gas bikes (specifically vintage gas bikes), and they saw the TTXGP booth, thought "we can do that", and here they are.
Here's a couple pictures ...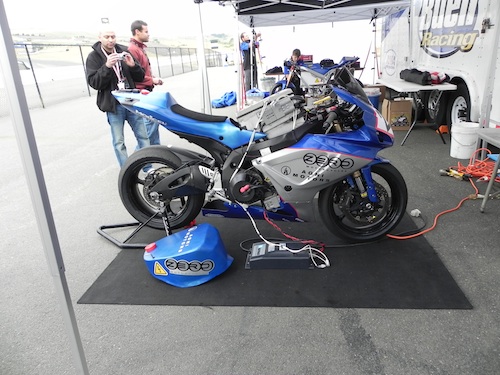 Zero Motorcycles has a big presence - a big work trailer and the lady said they have over 20 bikes on site. This one is a Mavizen frame but with their own battery pack and drive train.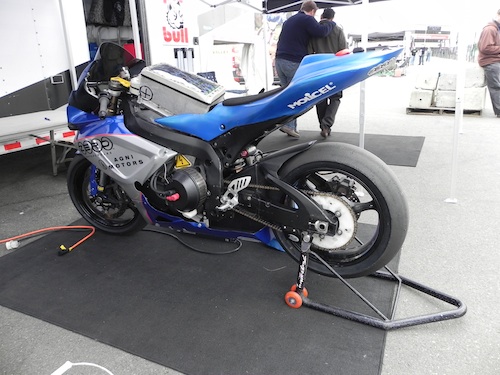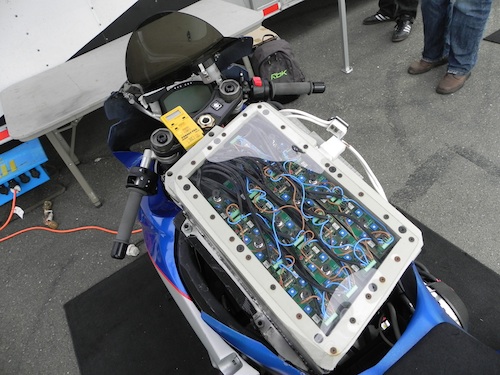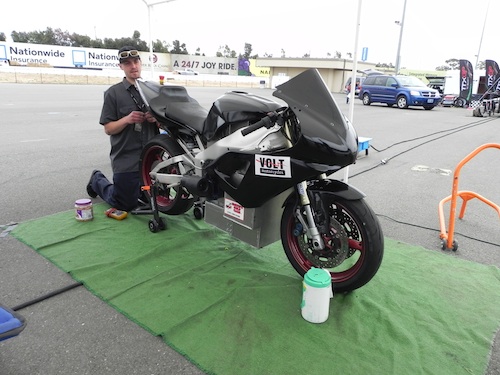 Volt Motorcycles - they said they're working in the same incubator facility in Sebastapol where Thunderstruck Motors is located.