Wrote up this question earlier today .... Will sex or tombstones sell electric vehicles?
Fisker is using plain and simple SEX to sell the Karma PHEV
Coda on the other hand has put these cute epithet-tombstone things on some gasoline pumps including the one down the street from me. Oh, wait, on second look that the style of a historical market, not a tombstone.
Much as I appreciate Coda's spunk - I wonder what the heck they're thinking.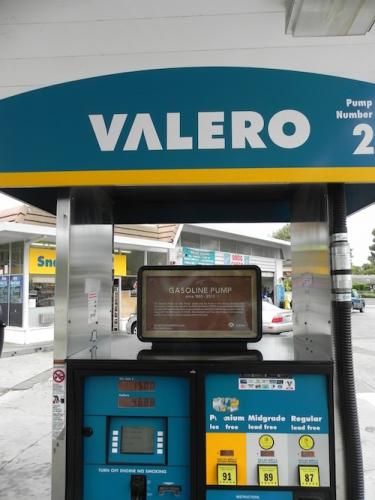 This is what the gas pump looks like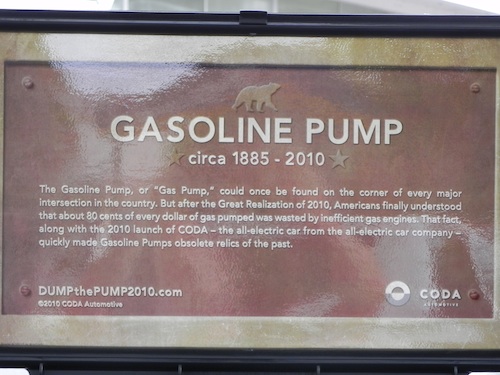 And a closeup of the sign