This is one of the nights I'm feeling really sad. I was heading for home at 70-80km/h, and just after surpassing my safe level (11/17 bars), the voltage dropped faster than ever.I reached home 3 km after , with empty gauge, battery flashing, and... the hottest temperature ever seen on the display. My god, the battery is burned. I'm loosing her....
The traffic forced me to sustain 70 km/h during those last meters... Bad luck!
I was absolutely puzzled: Initially the temperature was 48*C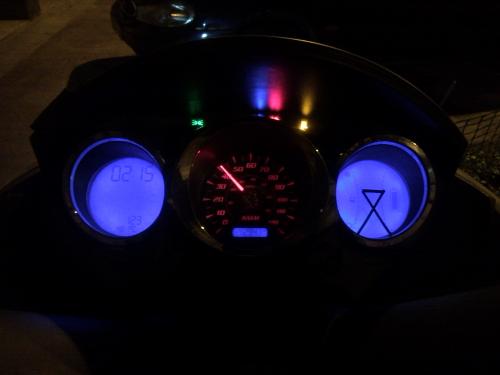 And increassed to my horror to 50*C


I've immediately plugged the bike in with a charging delay of 8 hours. Who knows if a cell is already burned to 0.00 volts...
Enjoy your vectrix as long as you can...