Just found a little sharper version of the XB600 circuit as noted by "Groovey"::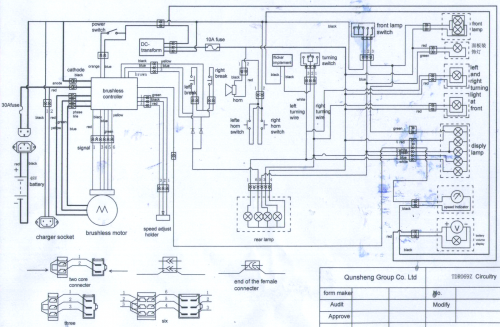 Full size (2131 x 1394 pixels) at:
http://visforvoltage.org/sites/default/files/u69/xb600wiring.png
I'm looking at ways to mod the circuit to have an independent 12V ground to reduce the chances of overvoltage failures.
I've had two DC/DC converter failures. Each time, a number of 12V "bits" have been vaporized before I realized what happened. Mainstream DC/DC units generally have an isolated ground, and it looks like it might be possible to switch the 12V portion of the XB600 to an isolated 12V ground without too much work if I have a different DC/DC unit, such at this one.
Mark