Been cruising the the forums researching ways to fine tune my recent e-scooter acquisition. I figured I might as well post a picture of our Lido. 2x 175w AEE panels, 48v 3000w brushed motor w/ 'turbo button'.
I have scavenged some vintage panels from the Carrizo install in California hoping to arrange a full time charging 'station' for my scooter so perhaps it too will qualify as a solar vehicle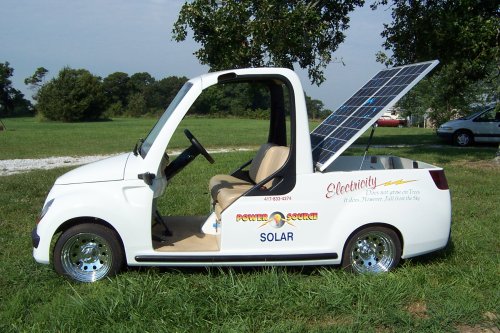 .
Enjoy, and thanks to the forums for all of the helpful information.