In the fall I picked up a 2007 VX-1 and decided to make it a project. I thought if I couldn't get it running off the existing batteries, I was going to do a Nissan Leaf conversion, or similar. I have built several batteries for electric kick scooters and have a good sense for the general principles, so how hard could it be? Right?!?
When I picked up the bike I didn't notice any kind of smell but it was cold out and I was focused more on what I could see vs smell. I moved and once I put it in my garage and turn a heater on, that's when I noticed it.
The trunk was saturated in pee and smelled like an old litter box. The mouse droppings confirmed what the source was. I took out the upholstery and rinsed it down and finally neutralized the smell with hydrogen peroxide and baking soda. The power cord also reeked of urine so I wiped that down as well. So far so good.
I was able to get a charge on the batteries with the method described at Dead Vectrix What is First. I was even able to move back and forth a bit within my garage, it works!! So far so good.
Unfortunately, when I plug the bike into the wall socket, I get no signs of charging. No fan, no lights etc. I confirmed there is continuity between the power cord and the charger ports. Reading the various posts, I assume there may be an issue with either the temp sensors or the charger itself.
The suggestion I read was the pull the temp sensor boards and see if it charges. So, I cracked open the battery section thanks to Antiscab's youtube video, it was fairly easy! This is where I discovered another home for mice.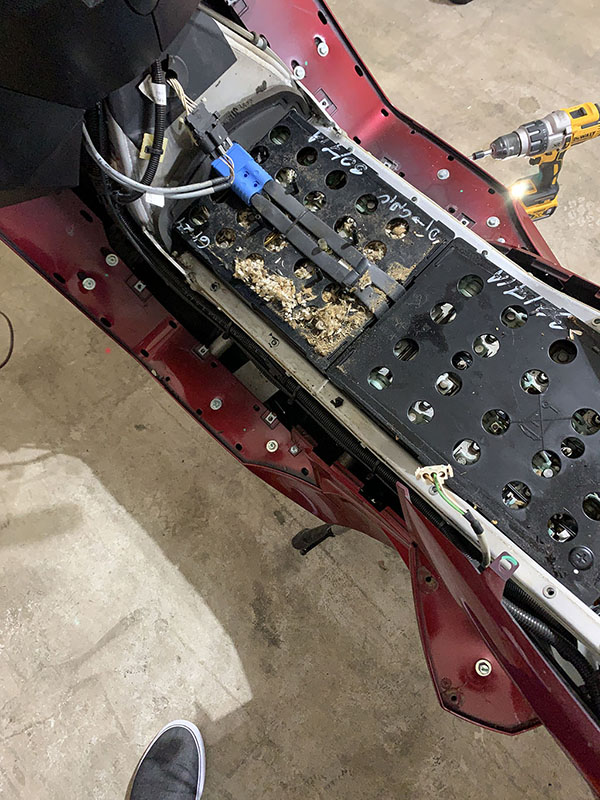 I vacuumed out all of the remnants, thankfully not finding any fried mouse carcass in the process. I pulled back the cover and noticed that one of the tiny boards attached to a cell was scorched. I assume from shorting via mouse pee. Is this a temp sensor lead or related to the BMS? The temp sensors I have used are much smaller than this. Can these boards be replaced? If so, where can they be sourced?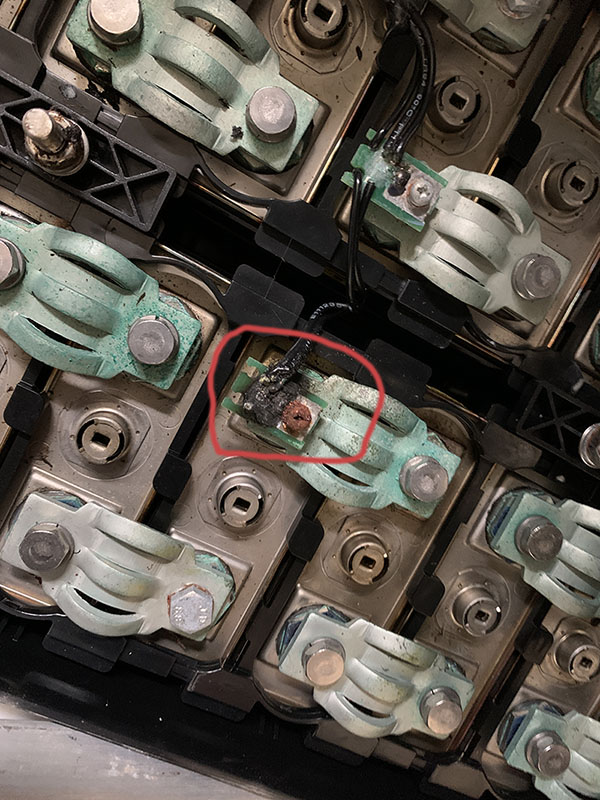 I did disconnect the temp sensor boards and it didn't make a difference, still not charging.
Any thoughts on how you would proceed with this one would be appreciated. Not sure if I want to continue with the mouse house fun or just replace the batteries. The bike does run otherwise.