Headlamp no shines enough in the dark. Since the lamp power of 30 watts instead of 60.
60 watt lamp to put undesirable. Risk of burn DC/DC converter.
I ordered on Ebay Cree H4 LED lamp. Continue the installation process in the photos.
I am pleased with the result. The headlamp is very bright, but the main stream of light is directed in the right direction.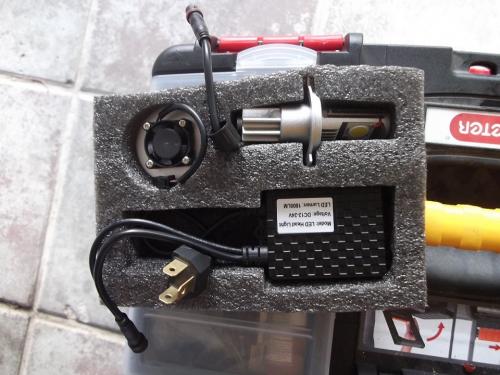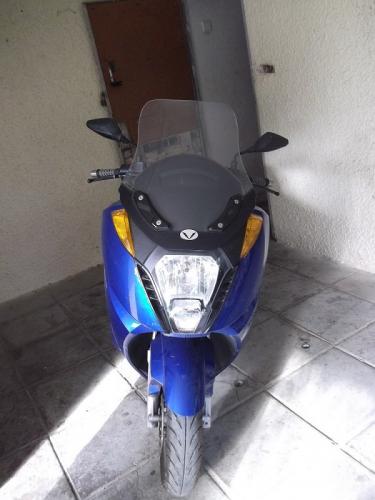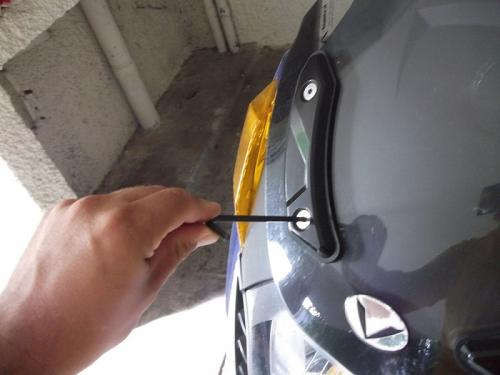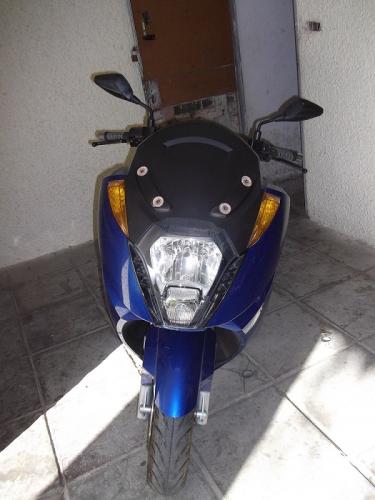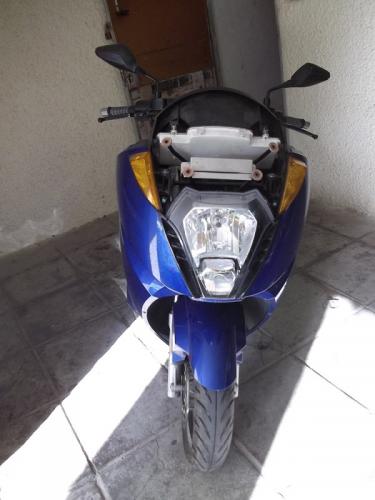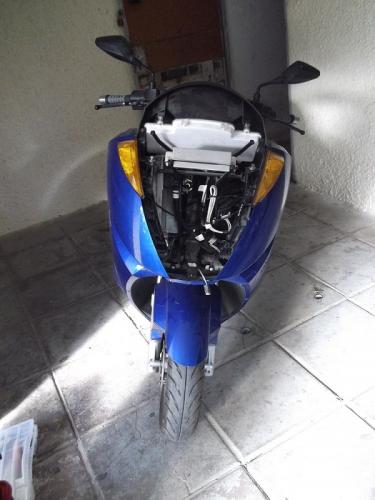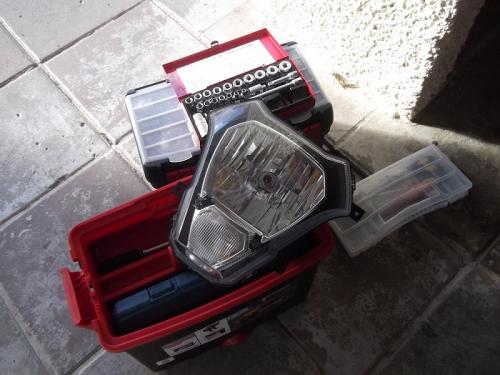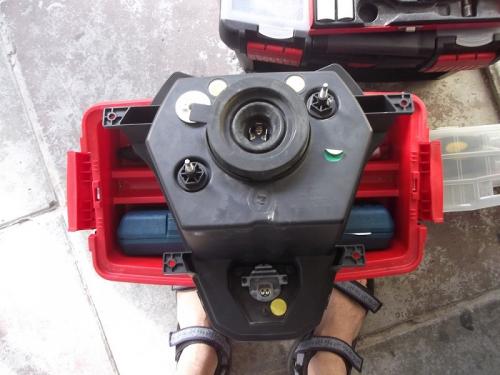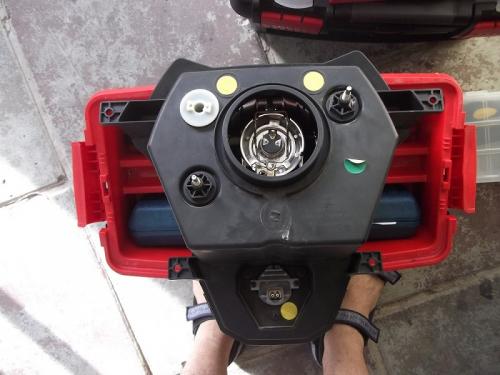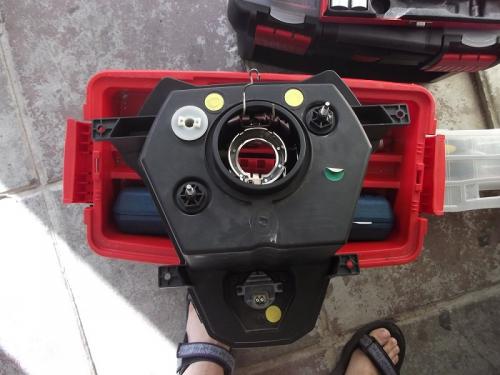 preliminary check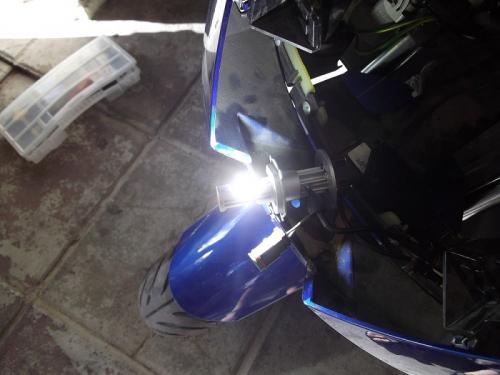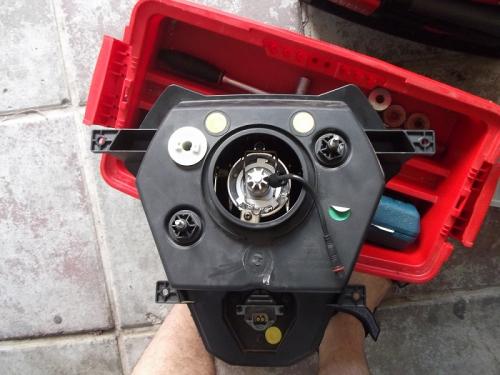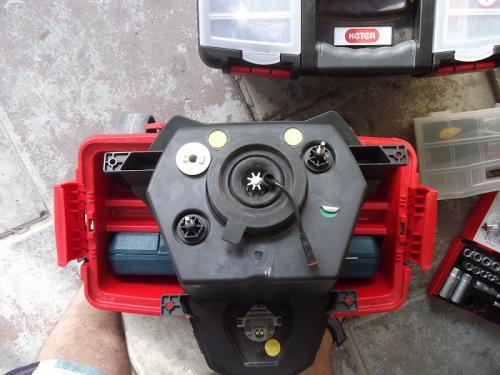 Installing the Driver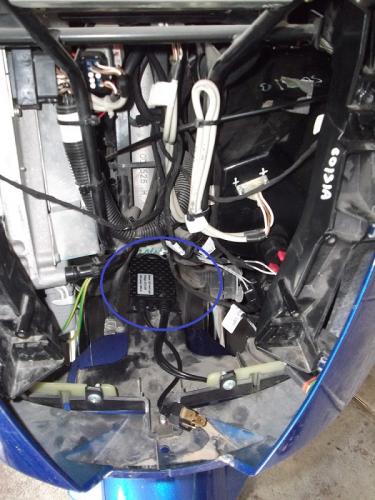 connection is very simple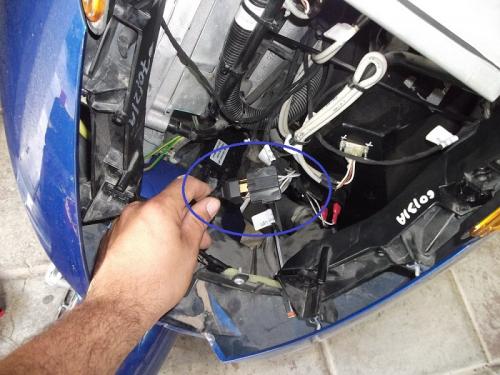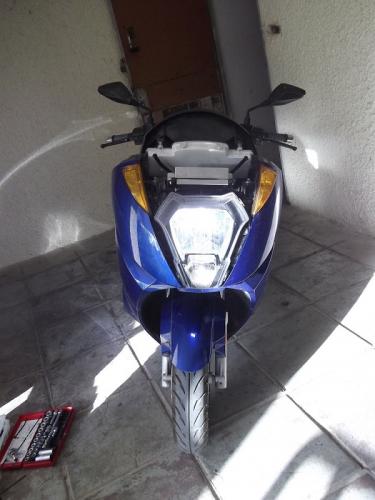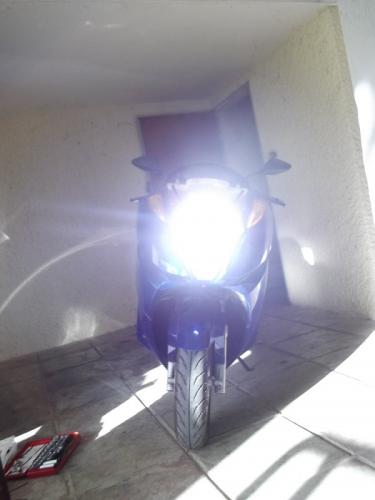 spot light near the wall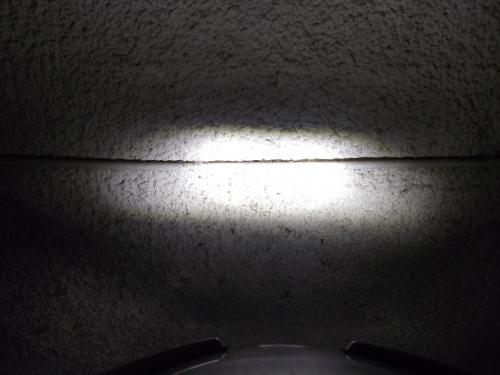 Spot Light 3 meters from the wall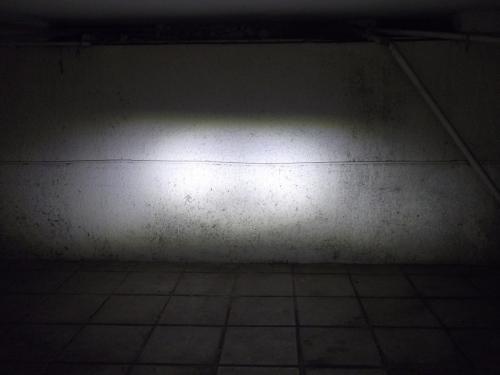 Spot Light 5 meters from the wall.red line is the estimated middle of the light spot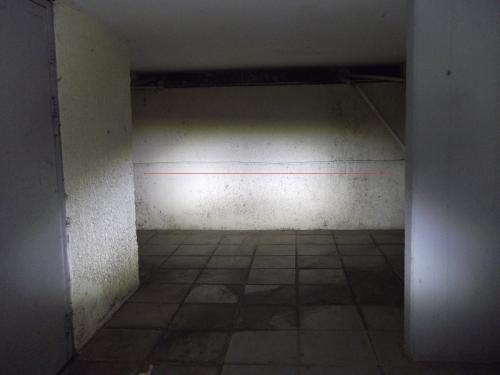 If look at the wall not with the camera, the whole wall is brightly lit.