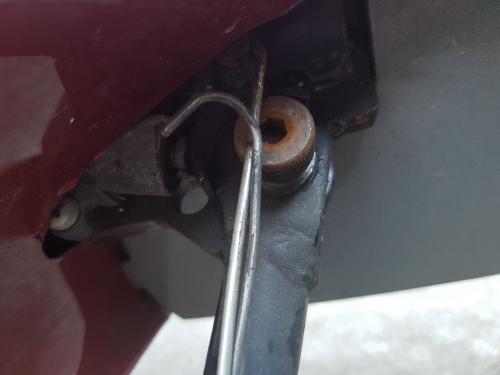 Hi guys.
Recently, my kick stand no longer pulls forward for the last couple centimetres of the swing. The first time this happened, I dropped the bike unfortunately.
It's pretty obvious that the counter spring has come off while the main spring is still pulling the stand backwards.
I can't find anything obvious to hook it to though. It could be under a fairing. If anyone knows, could they tell me? Or if you don't, can you take a photo of your workoing one?
Thanks.