In Blinking DeWalt charger I've been talking about a trouble I had getting my dewalt packs to be configured right. The short story is that one cell in each pack had read 0 volts, so I am trying to get those cells restarted, and at the same time am working on a new way to wire the packs in parallel.
The method is to ...e.g... take a 12 volt battery, connect it to the 0 volt cell, and try to get it to accept a charge. I've done this successfully a couple times. But with this one cell... well... there was a large BANG sound and excitement for a few seconds while I disconnected the battery leads, and brought the sizzling battery pack outside.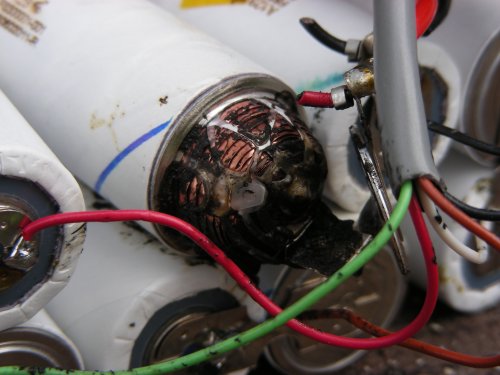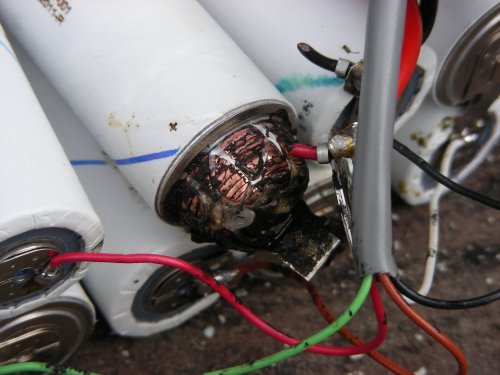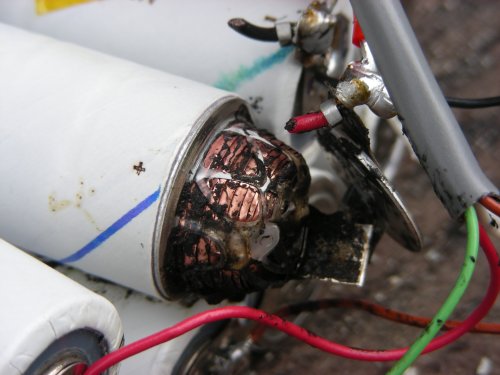 It's really interesting, actually. Only the one cell was affected. There were no flames or anything like that. The cell was hot, understandably. It spewed some black gunk on my dining room table, and made a bit of a smell. But no big deal other than this one cell that's obviously out of service. The cell might not have even been sizzling, but I threw that in for effect.