This is Mik's idea that was posted in thread Battery Break In Process.
The idea is to split the output from one 12v charger into multiple isolated outputs. Maybe this can be done with mosfets, capacitor(s), and a programmable IC of some type to switch the mosfets. This would allow for "bank" charging with just one high-amp charger (such as a 40-50 amp Vector charger) reducing cost and complexity.
Here's what I'm thinking of (simplified for two batteries to demonstrate concept):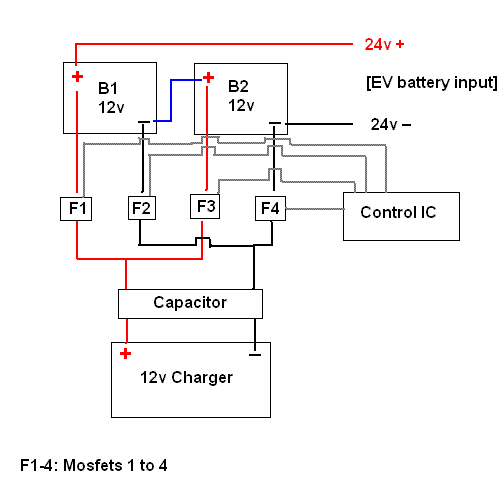 Does anyone have any ideas? Is there any device on the market now that can split one DC input into multiple isolated outputs?