I just got it all back together. I took all the plastic off.. trying to figure out how to get at the horn. Here's what it looks like naked: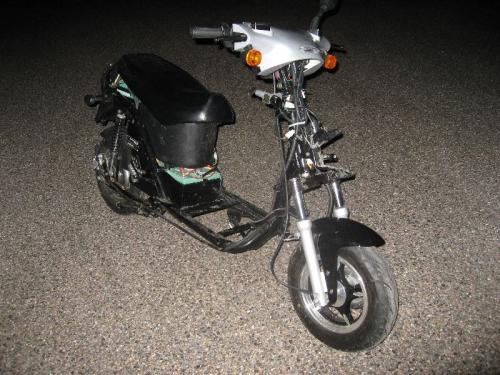 When i finally got everything off, i tested the horn button. It was good. I took the horn off & put 12v to it. It squeaked a bit & got hot, but no noise. I fiddled with the screws on the back, but still nothing. I guess xtreme will send me a new one.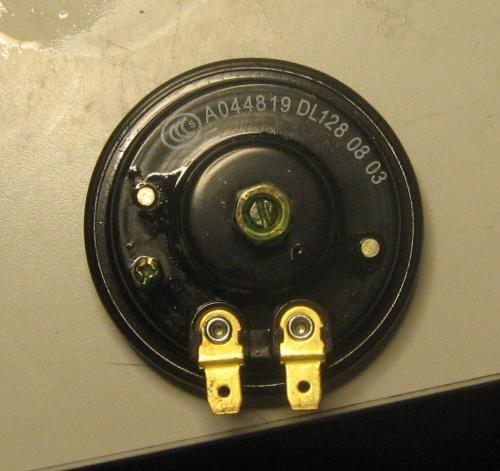 The wiring wasn't too bad.. it was tied down pretty well, & looked like it was sized right. The plastics are pretty simple, & i think it will be more streamlined with it on.. there isn't much weight to it.
I didn't care for where the dc>dc converter was, so i moved it next to the controller. It gets more air, & gives me the floorboard nook for smuggling or other storage.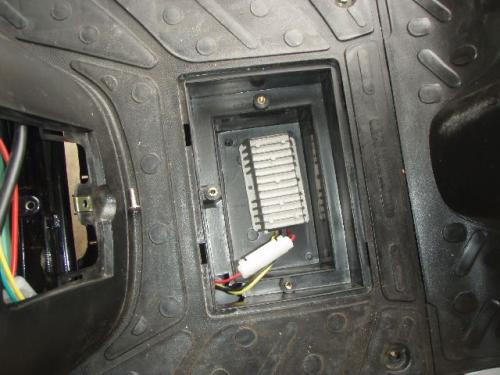 Here's where it was.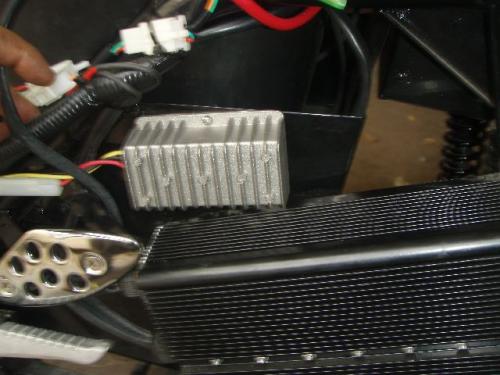 new location.
The new plastic for the shipping damage came last week, along with a new charger. Both seem to work ok. I plan on using the factory charger when riding, for topping up the batts when i go to work. It draws very little power, & a thin extension cord might help for those more distant outlets.
Now i have to get my wife to get used to riding it.. she was the one who wanted a 'big' scooter. She will drive it to work when she's comfortable on it (middle of next century, sometime).