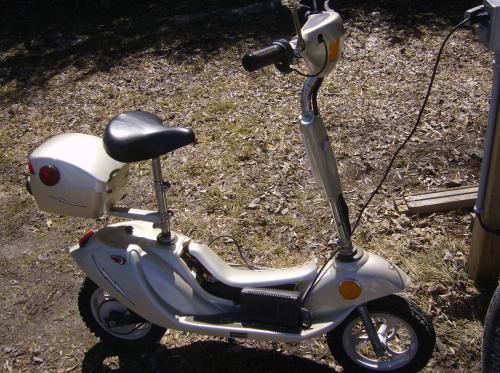 Bought this bike/scooter today off an old guy who says he has less than 10hrs on it, but the batteries won't hold a charge. Been trying to find info on the bike, specifically what kind of batteries I need to buy. So I was hoping someone here might be able to shed some light on things for me.
2004 Hawk Bike/Scooter (made in China like everything else)
Stickers on it say "Seven Star"
Dont see any numbers on the batteries.
Hopefully it was worth the $75 I paid for it.
Any info/help greatly appreciated