See full race report here: Lightning strikes in Canada with Lightning Motors win at 3rd TTXGP race
Unsurprisingly the Lightning Motors bike won the race by a long distance.
Pos # Rider Team Distance Laps Best Time Total Time
1 80 Michael Barnes Lightning Motors 31.656 km 8 1:35.278 12:55.780
2 27 Thad Wolff Team Electra 31.656 km 8 1:44.144 14:08.791
3 23 Jennifer Bromme Werkstatt Racing 27.699 km 7 1:58.629 14:12.150
4 15 Michael Hannas Electric Race Bikes 27.699 km 7 2:00.564 15:22.676
5 16 Steven Belknap Square Wave Racing 23.742 km 6 2:12.218 13:38.272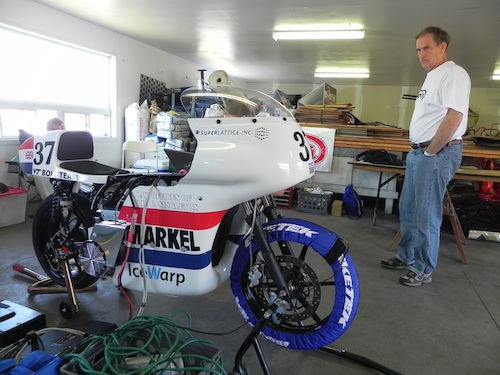 Team Electra with builder Brian Richardson. Vintage Norton Featherbed chassis with an AC drive system and Kokam batteries.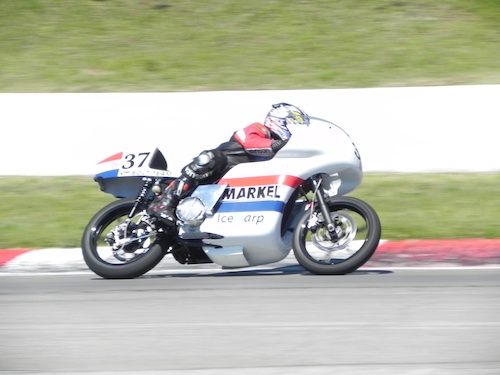 And on the track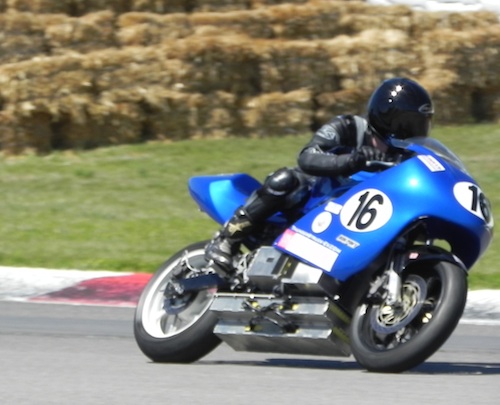 Square Wave Racing (Columbus OH) on the track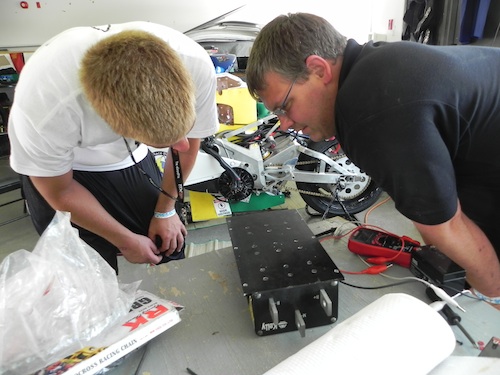 Hmm... why's this controller broken? (I'll be posting a separate thingy about this)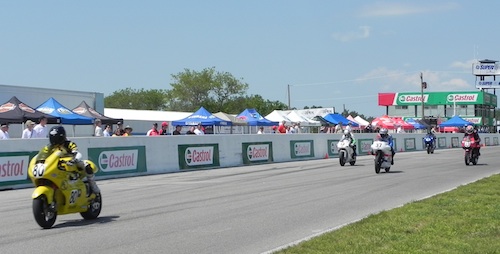 The start of the race... Lightning Motors just pulled way ahead leaving everyone behind. It nearly lapped the whole field.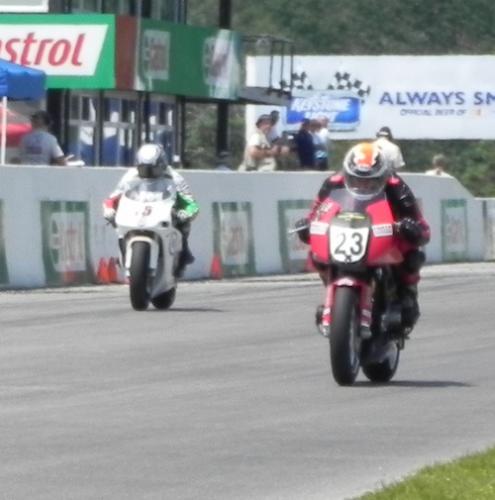 Jennifer Bromme (Werkstatt Racing #23) passing Michael Hannas (ElectricRaceBikes #15)
Lightning Motors passed #15 right at the start/stop line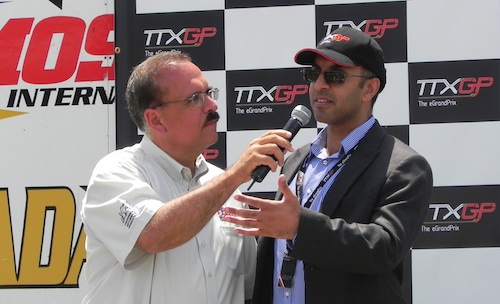 Azhar Hussain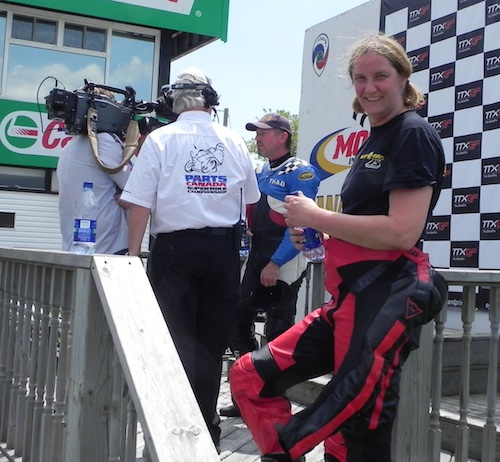 Jennifer Bromme - Werkstatt Racing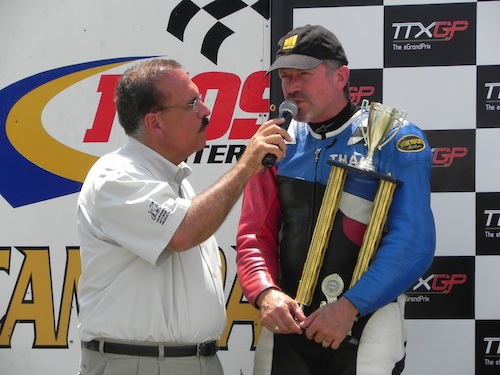 Thad Wolff - Team Electra
Michael Barnes - Lightning Motors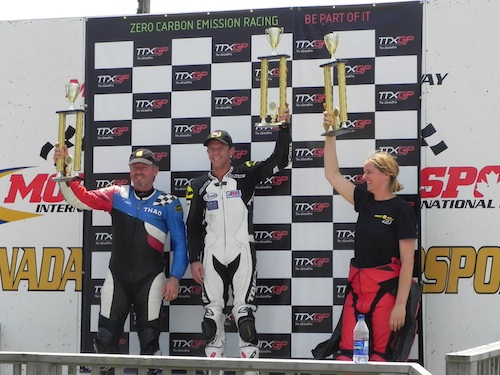 Winners